One word comes to mind when I think about Tina and Miguel… passion…. and emotions. Ok fine… two words come to mind. Their wedding day was filled with so much love, especially what they have for each other. After 8 months of planning and traveling 9,000 from China, their wedding came together beautifully at the Hyatt in Huntington Beach. The weather was a bit shotty the week leading up to the wedding… but on that Saturday, the clouds cleared and the weather could not be more perfect as Tina and Miguel said their own vows to each other.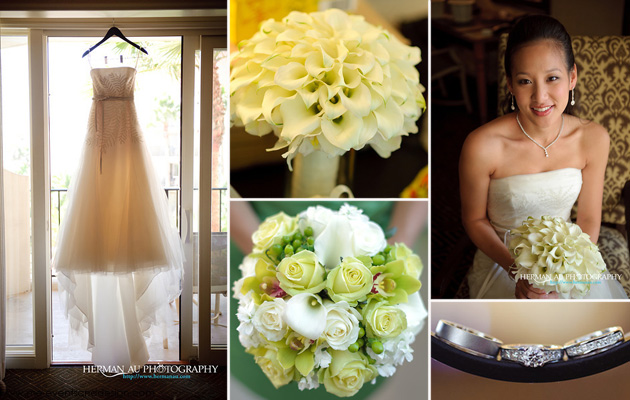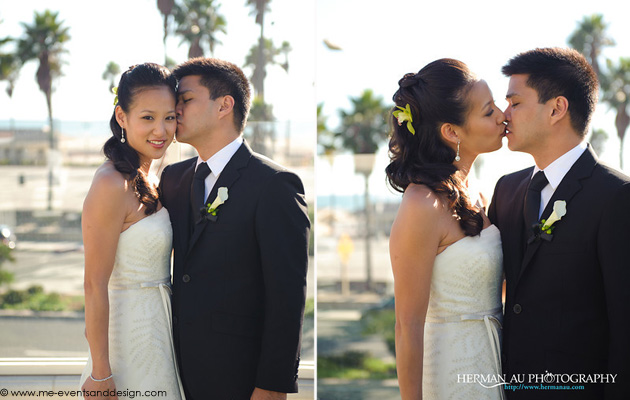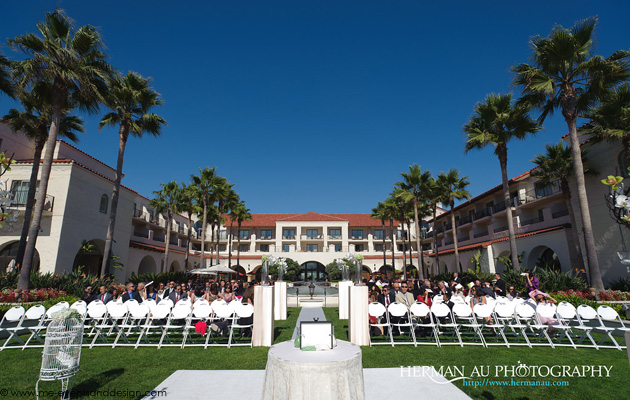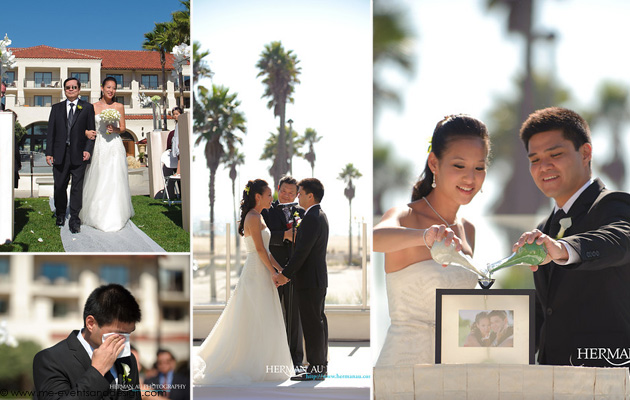 Tina and Miguel wanted to keep it traditional and not do the first look. I loved the look on Miguel's face when he saw his beautiful bride for the first time, walking down the aisle.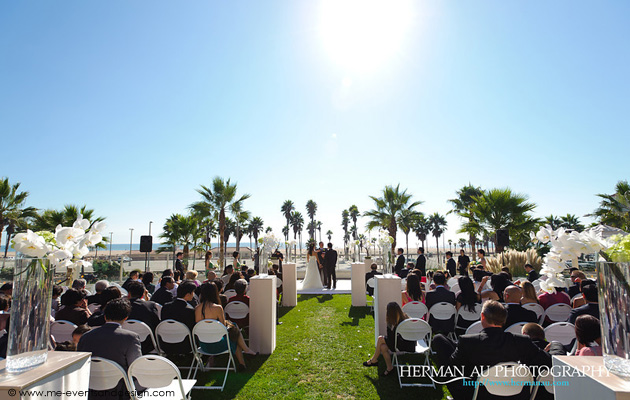 Gorgeous day in Southern California! I'm lucky to live here!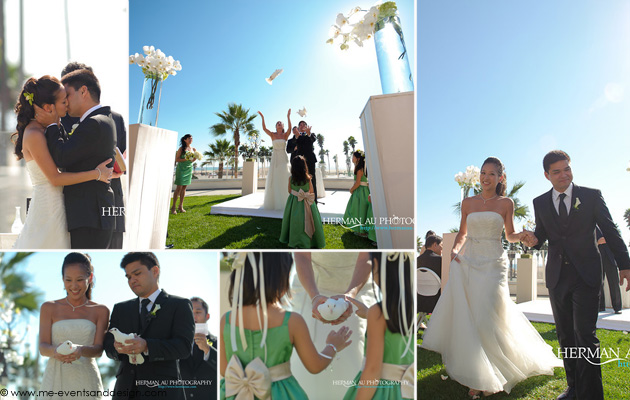 Miguel's brother recited a beautiful reading as Tina and Miguel released a pair of pure white doves into the sky as a symbol of their union.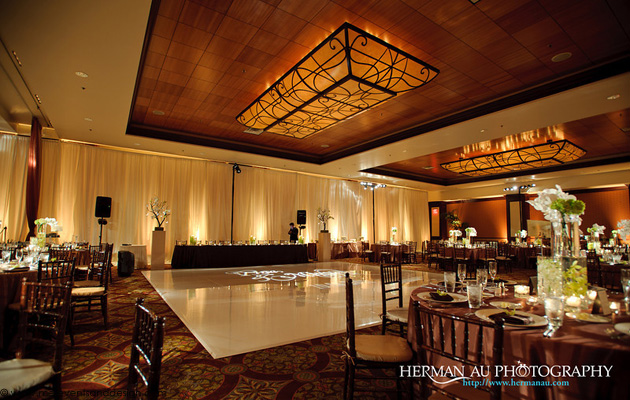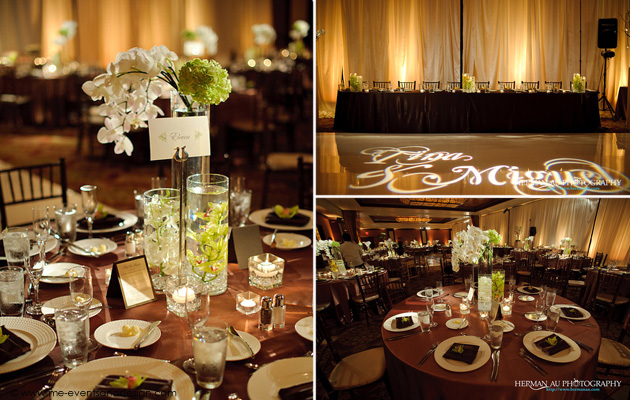 Tina and Miguel love orchids so there were accents of orchids everywhere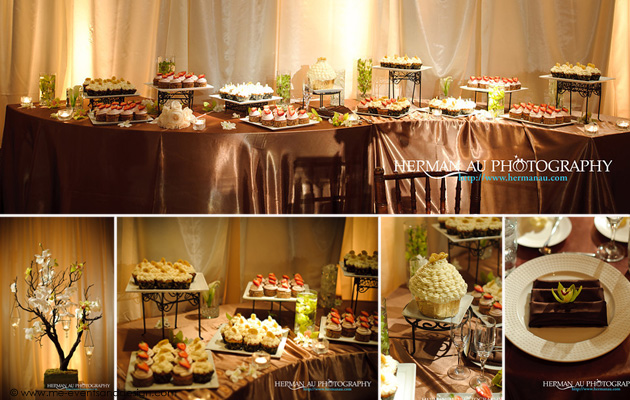 They didn't want a traditional tiered wedding cake and chose cupcakes instead. For their cakecutting, they cut into the giant cupcake in the middle of the display!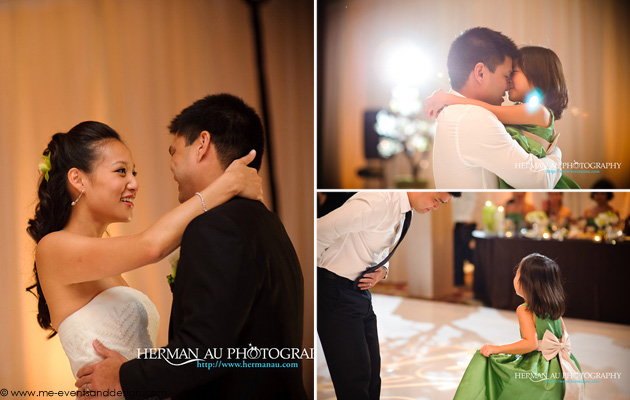 We had two father/daughter dances that night…. the traditional father/daughter dance with Tina and her dad, followed by a heartwarming father/daughter dance with Miguel and his daughter, Amaia. Look how absolutely adorable she is! You can tell just how close the two of them are. This was, by far, one of my favorite moments of the night… actually, one of my favorite moments EVER!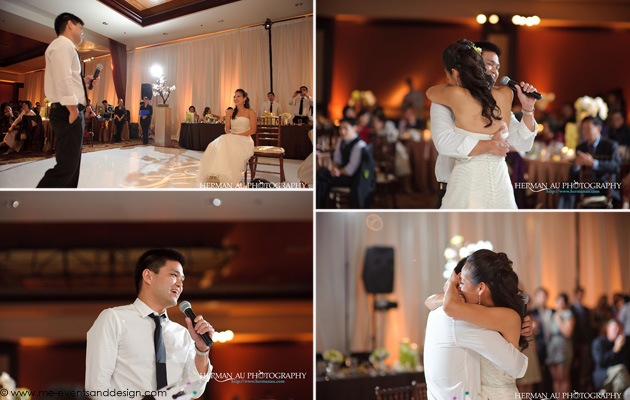 Miguel surprised Tina with a special rendition of Howie Day's "Collide." Love surprises like this!!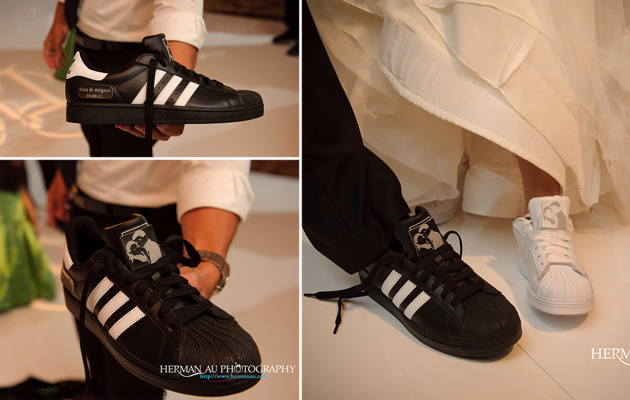 Finally, look at how cool these kicks are?! Custom made with their wedding date and their silhouettes!!

Planner and Coordinator ME Weddings & Events :: Venue Hyatt Regency Resort and Spa, Huntington Beach :: Photographer Herman Au Photography :: Cinematographer WHSY :: Florist Jenny B Floral Design :: DJ/MC Wil An and Ton Choi :: Hair and Makeup: Joyce Luck Style :: Lighting TMMPro :: Dancefloor Chiavari Chair Rentals :: Pipe and Drape Linens and Chairs Fusion Linens :: Wedding Day Stationery ME Weddings & Events :: Dove Release White Flite