Tania and Steven's wedding was SO much fun to plan because we had so many ideas to work with. Tania and Steven are super hip when it comes to EVERYTHING. So we wanted to make sure their wedding just as hip. We also wanted their guests to be WOWED. On top of that, Tania is an interior designer so she definitely  has a keen eye for design. They both love the colors blue and white, so we started with that palette. But we added in some small elements of Brazil (since that's where Tania is from), so we used accents of yellow and green (to make it the colors of the Brazilian flag!).  From the get go, Tania knew she wanted to incorporate a Brazilian-style dessert buffet. But instead of using standard tables, we rented something super cool (wait until you see it below).
With all these ideas floating around, there were so many details that had to be put together. I could envision this wedding from the very beginning, but for Tania and Steve (and most of our clients, as a matter of fact), it was hard for them to picture how everything was going to turn out. So I feel absolutely honored that they trusted us completely to plan and execute their vision. I would never forget the looks on their faces when we first took them into the ballroom. Those are the moments we live for.
Another reason why we loved Tania and Steven's wedding so much is that they were SO into each other the entire night. They were always together. You could just feel the love radiating from the two of them. Steven always had his arm around his beautiful bride.
Simply put, it was an awesome wedding, from the wedding party, the decor, the speeches from the dads, matron of honor, and best man, the hangover 3 video, to the dance-off that closed the night… and of course, our awesome bride and groom. Definitely a wedding that we will remember forever.
NOTE (updated 1/23/13): HAPPY 1.5 YEAR ANNIVERSARY TO TANIA AND STEVEN!
Now comes the good part!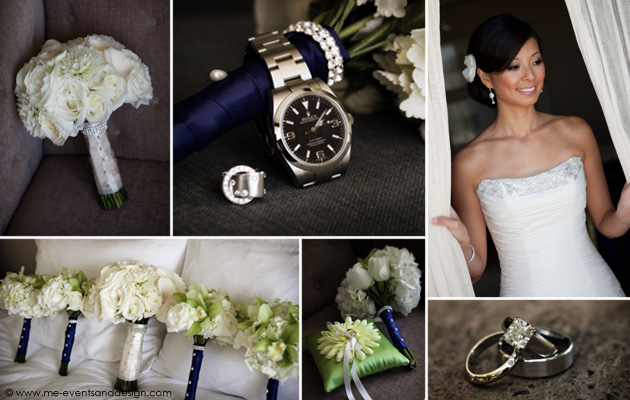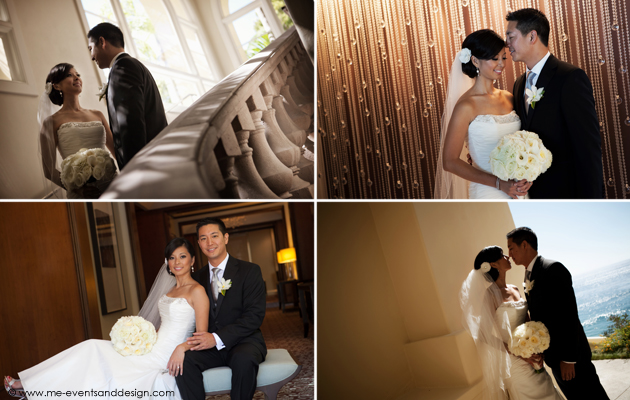 Love the Ritz Carlton… so many beautiful places for photos…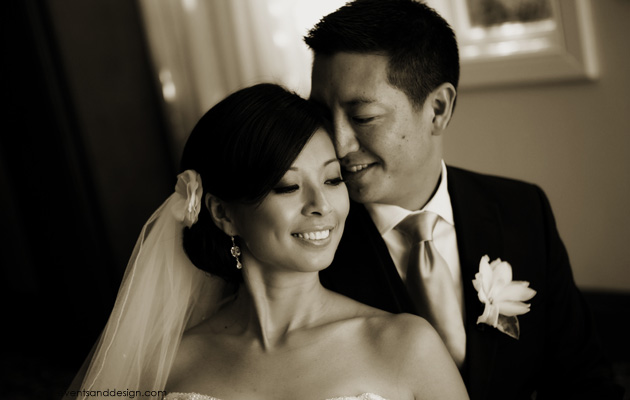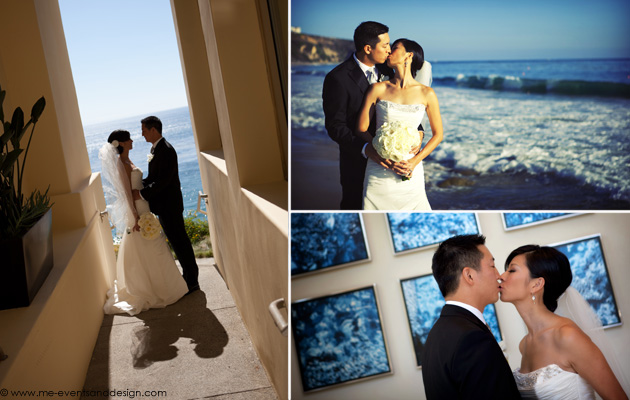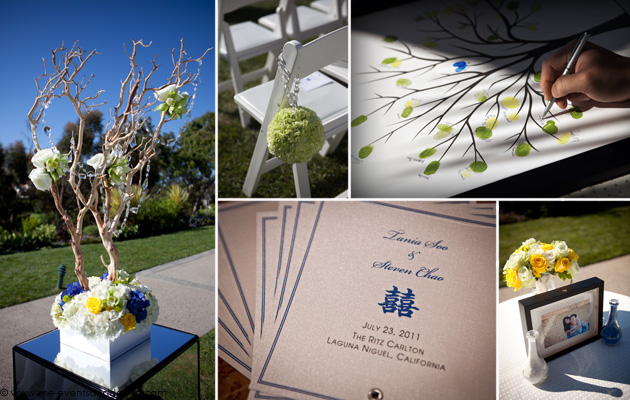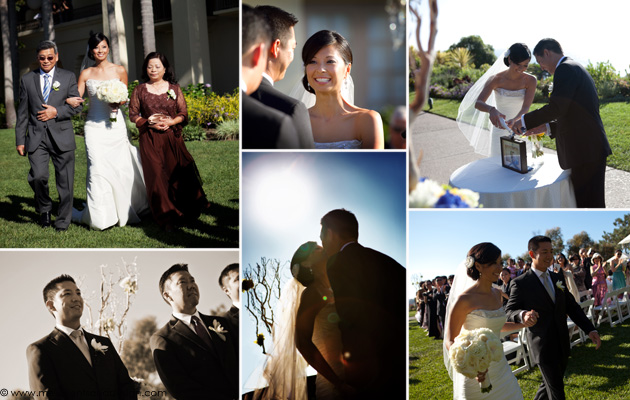 Instead of standard escort cards, Tania and Steven opted for escort cans!! So fun!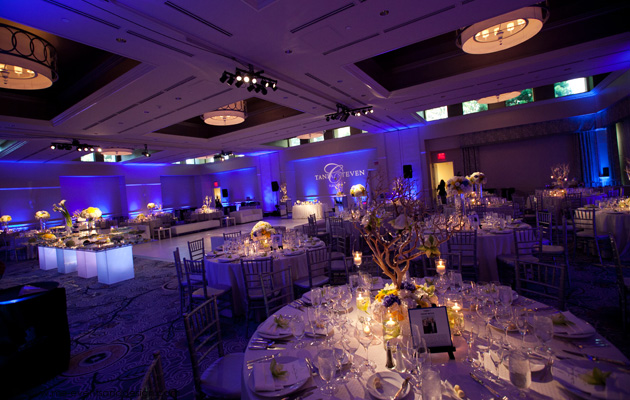 Love the ballroom decor… especially the dessert display, white dancefloor, and lounge furniture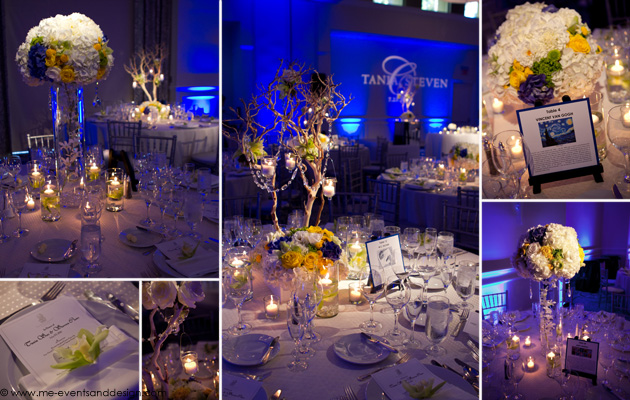 Beautiful florals from Florals by Jenny. Each table were actually named after famous artists, with the card set on little easels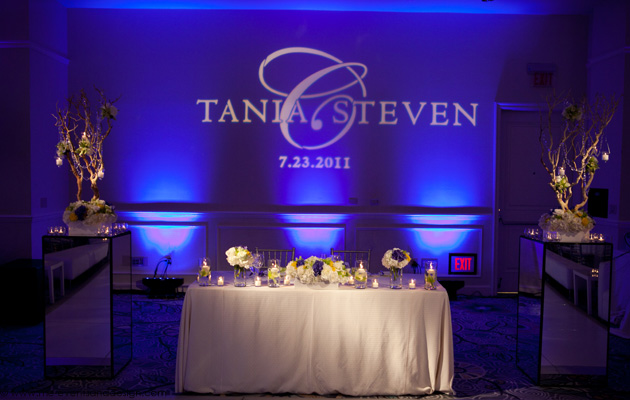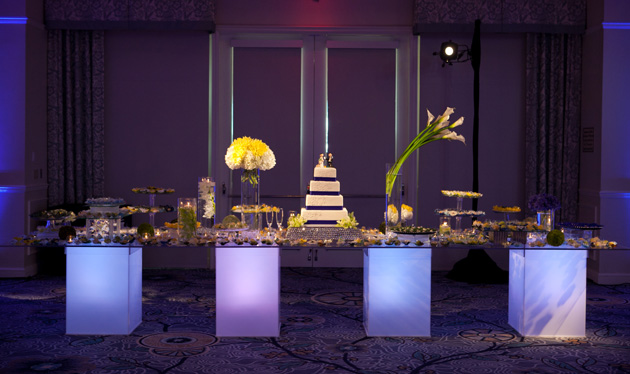 LOVE! Big thanks to Tania's family who helped put this table together!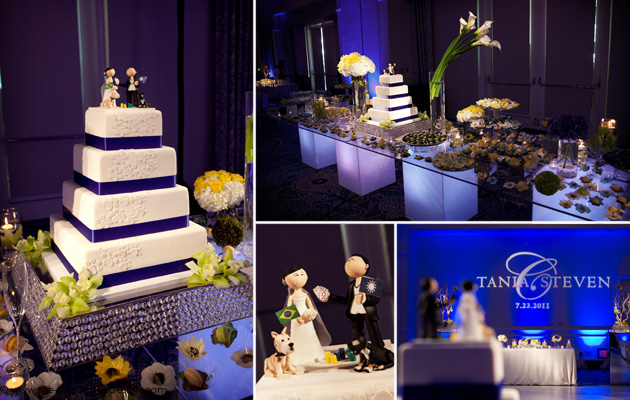 Tania and Steven love their pups so their cake had paw prints on it. As a fellow dog lover, this was one of my favorite cakes ever! Also, check out their cake topper, flown in all the way from Brazil. It has their doggies, Kodi and Kaia, as well as some playing cards and poker chips (Steven's a poker buff!), and little flags that shows where Tania and Steven are from.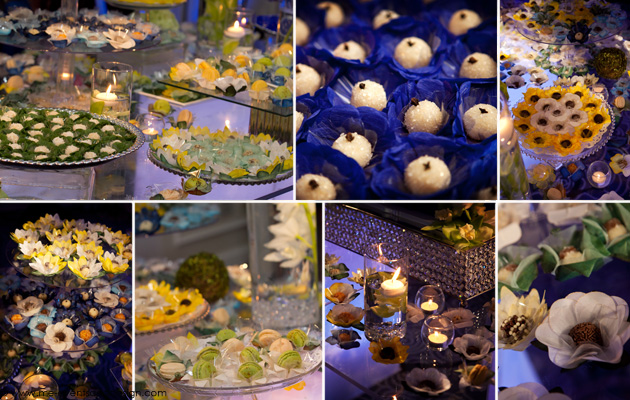 Big big kudos to Tania and her family who made each of these Brazilian treats by hand!! They were SO yummy! The delicious macarons were courtesy of Coco Bisou.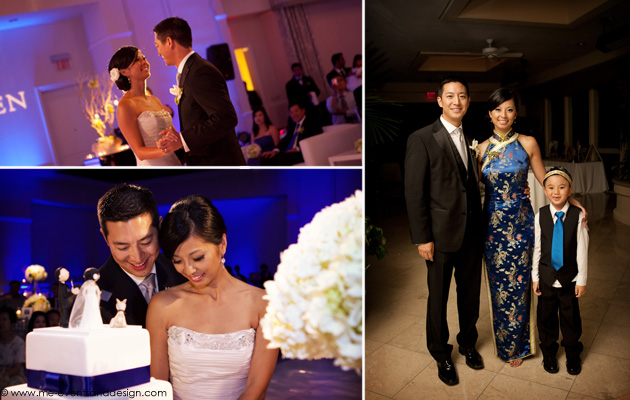 Tania looked amazing in her qipao. And check out the ring bearer's matching hat!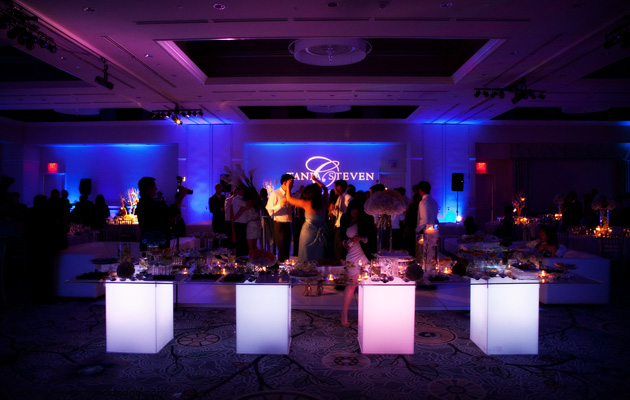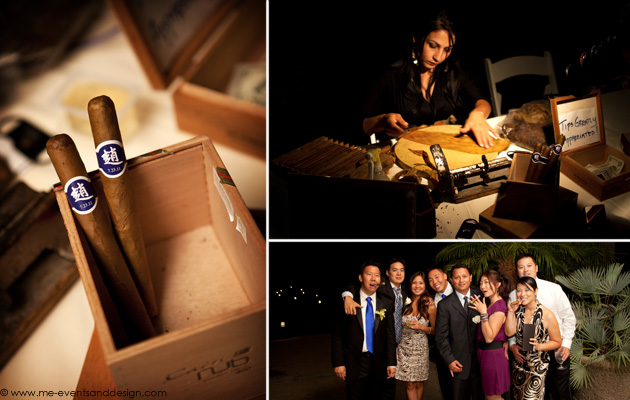 We hired a professional cigar roller for the wedding for Steven with special custom cigar bands. And look at the happy wedding guests enjoying their cigars.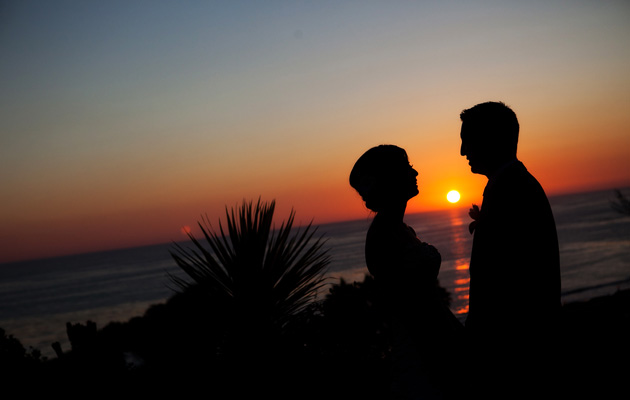 An amazing wedding day like this couldn't have happened without some amazing vendors:
Planner and Coordinator ME Weddings & Events :: Venue Eryin Choi and the Ritz Carlton Laguna Niguel :: Photographer Stephen Cheng :: Cinematographer Elysium Productions :: Forist Florals by Jenny :: DJ and Lighting Jack Hou of TMMPro:: Hair amd Makeup Kelly Zhang :: Rentals Fusion Linens :: Stationery Sugar Press :: Photobooth Cheesy Photobooths :: Cigar Roller The Cigar Guys :: Dessert Table Luxe Event Rentals :: Cake Filigree Cakes