It isn't often that I find myself speechless. But honestly, I don't even know where to begin with Lynn and Ungar's wedding. We love all of our clients… but Lynn and Ungar's wedding is definitely one to remember forever. March 4, 2012 was absolutely perfect. The weather was perfect (which is not always the case  especially when you're by the ocean) and of course, Lynn and Ungar were perfect. They added so many small personal touches to their wedding that made it so special. Let me use the photos to explain….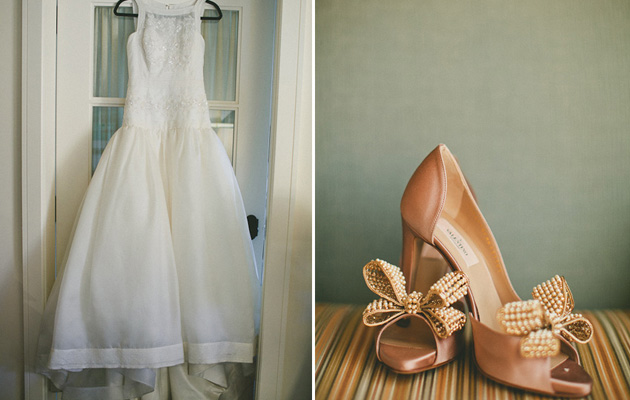 Lynn's beautiful wedding gown (first dress of the day!) was made by Rosa Clara…. Shoes, none other than Valentino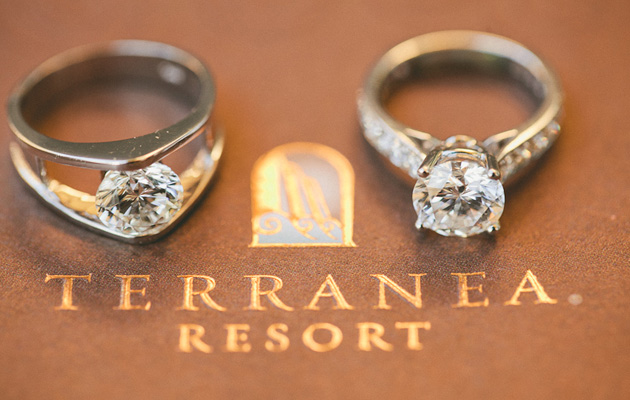 His AND Hers BLING!!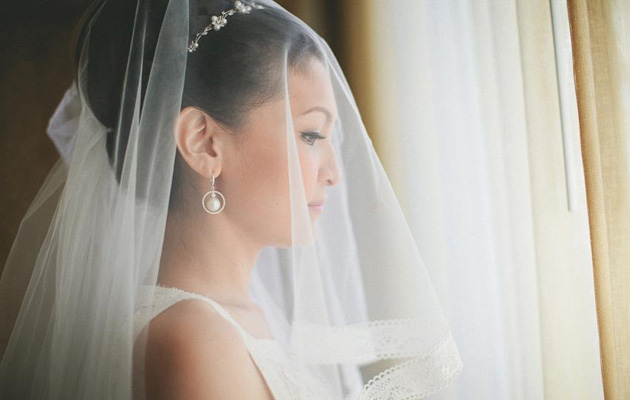 The beautiful bride! Hair and makeup by the talented Chiali!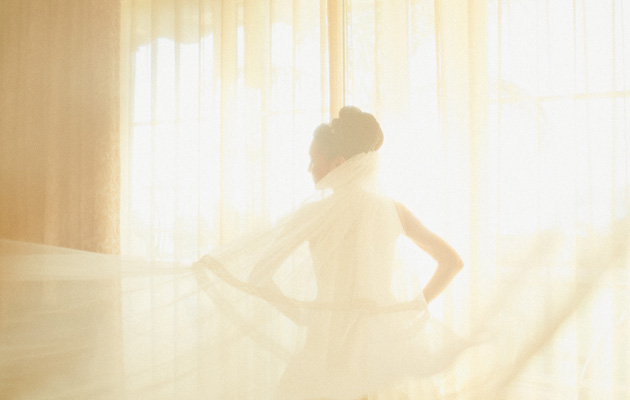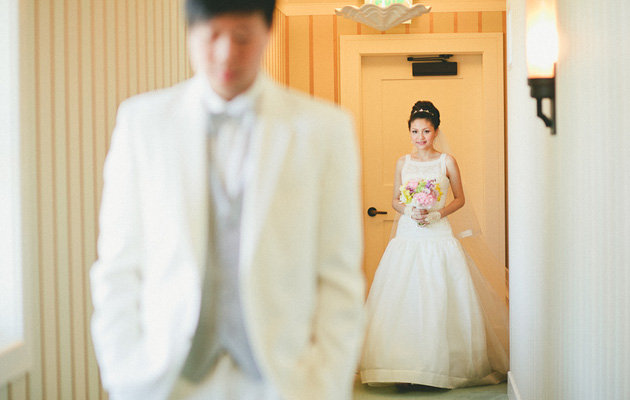 The first look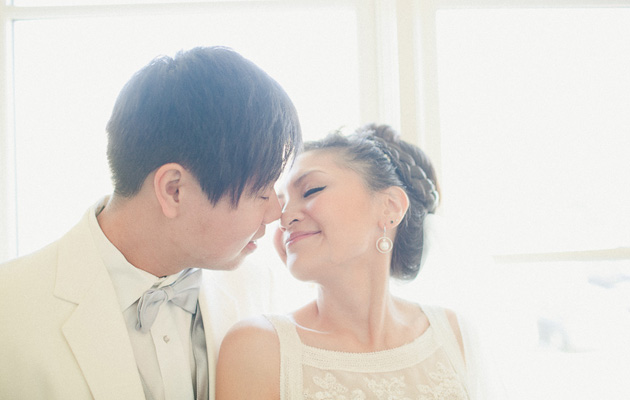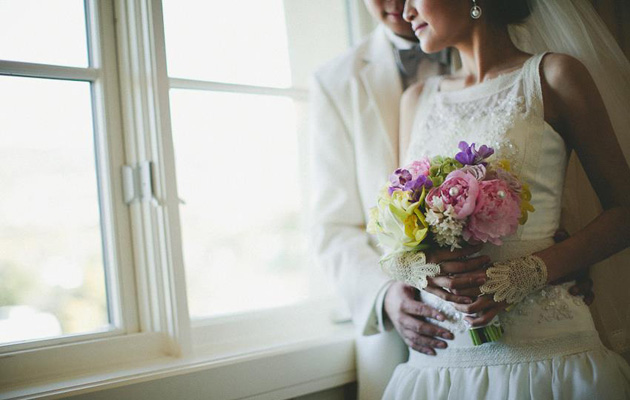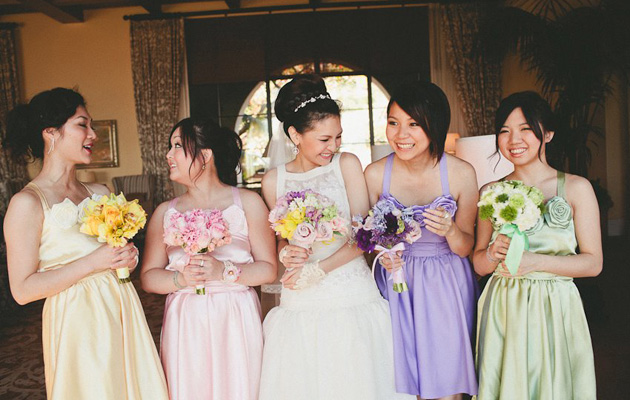 Love how the bridesmaids wore different Spring-colored dresses with bouquets to match. And Lynn's bouquet was a mixture of all 4 colors. So fresh, fun, and vibrant!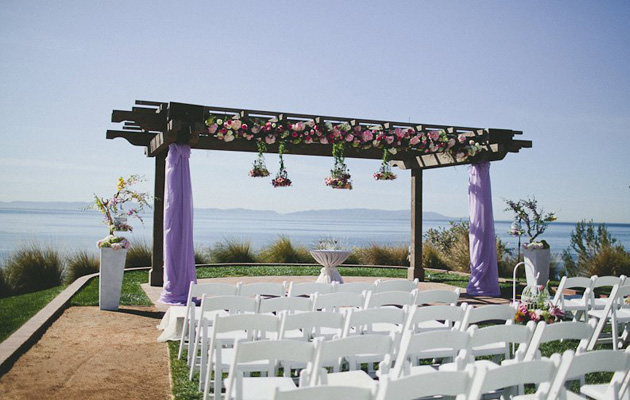 Beautiful Catalina Point at Terranea Resort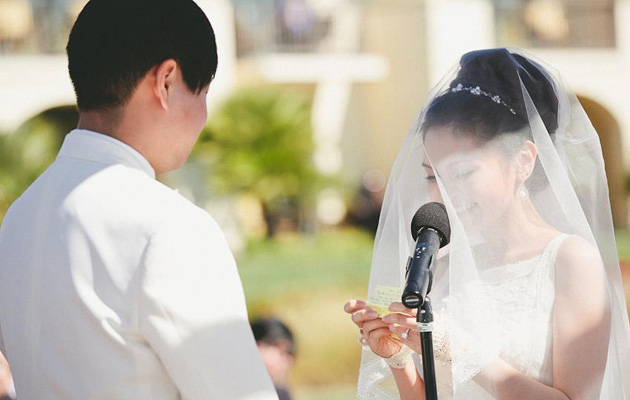 As a surprise for Ungar, Lynn sang her personal vow to him. She sang "The Way I Am" by Ingrid Michaelson and sounded amazing. Everyone loved it, especially Ungar!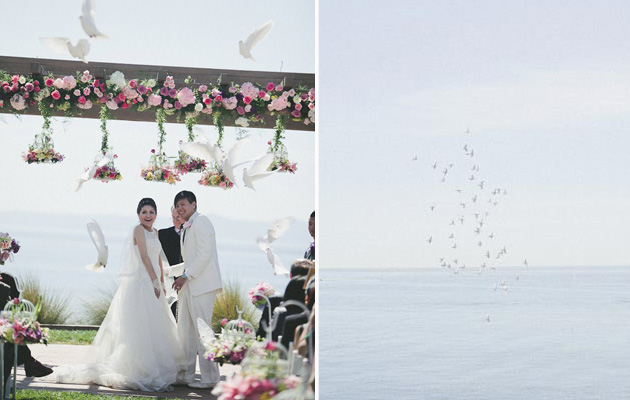 We scheduled a 60 dove release that day. The doves must have loved Lynn and Ungar so much because I've never seen them fly the way they did that day. They circled above the guests numerous times and then flew over the ocean and continued to circle.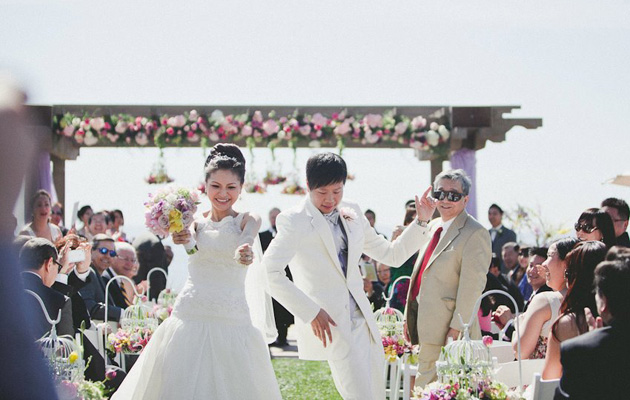 Lynn and Ungar dancing their way back down the aisle during the recessional.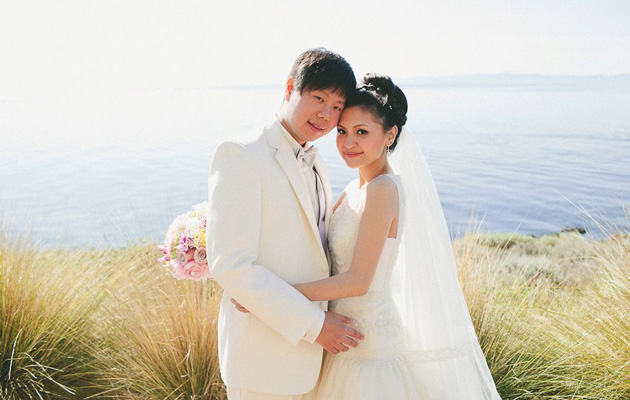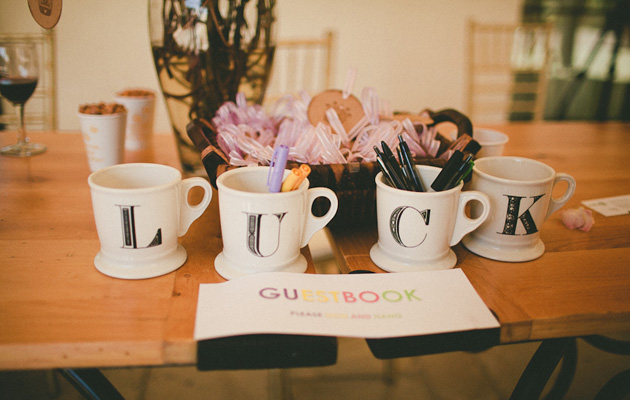 Lynn's initials are L.C. and Ungar's are U.K.  L.U.C.K… how perfect is that!?!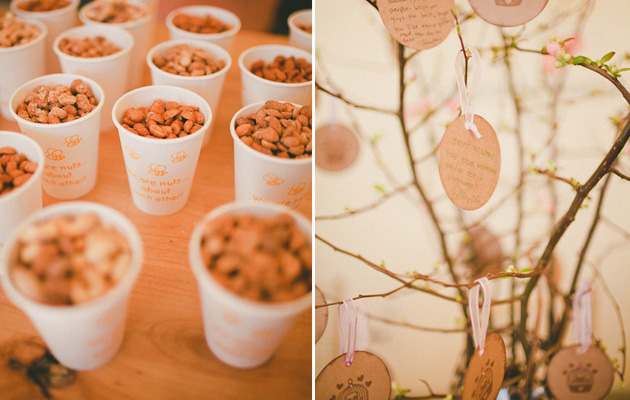 Part of their favors were nuts for their guests to munch on during cocktail hour. On each cup, it said "We're nuts about each other." So cute!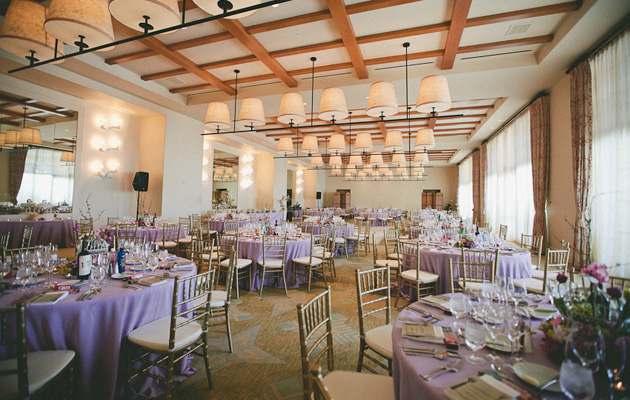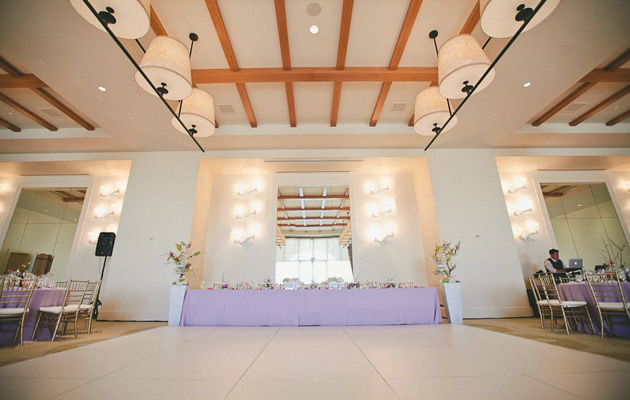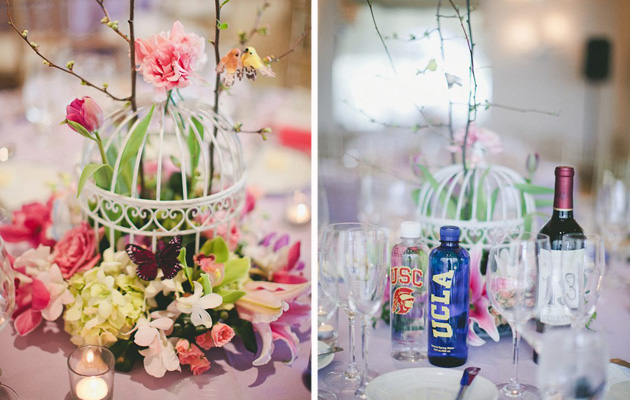 UCLA vs. USC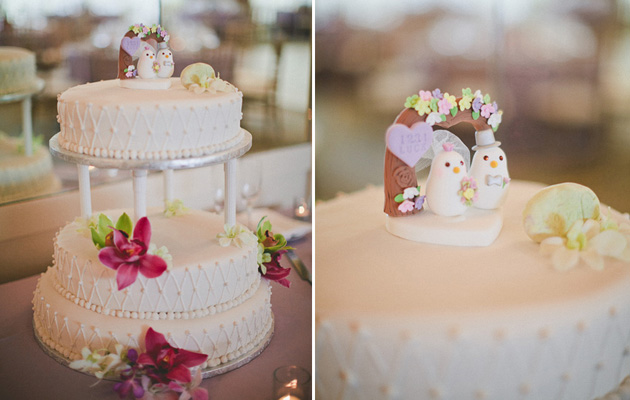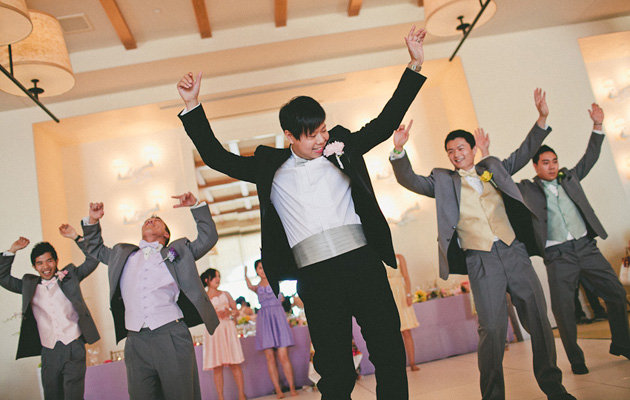 Ungar is a dancer, so of course you can expect to see some dancing at their reception. The guys danced to "Nobody" by Wondergirls.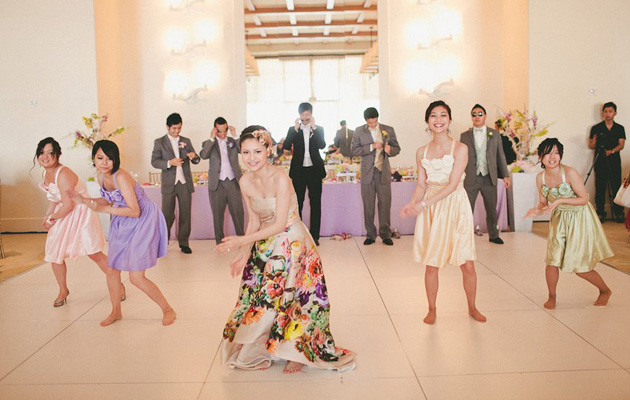 And the girls danced to "Sorry Sorry" by Super Junior. And… umm…. check out Lynn's gorgeous 2nd dress made by Escada! I want!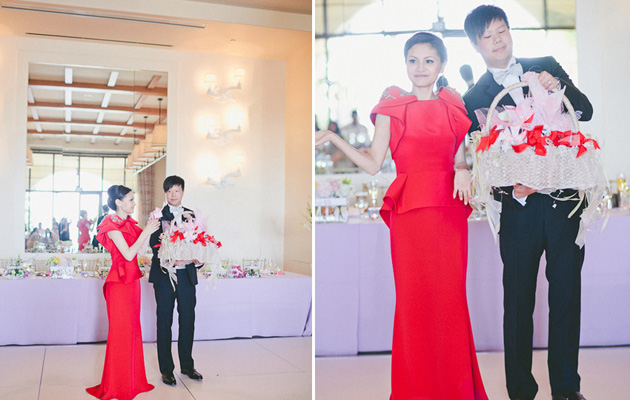 One more amazing dress… by Marchesa. Lynn looked incredible in all her dresses!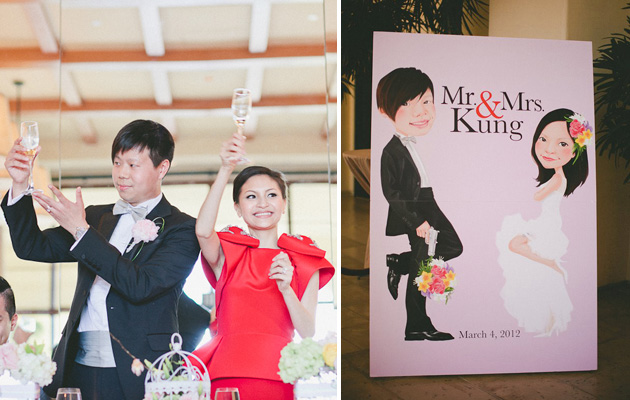 This is probably one of my favorite photo op backdrops ever. Looks just like them!!

Last by not least…. check out their beautiful wedding video… courtesy of Flick N Roll.

Super big thanks to the awesome vendor team that made Lynn and Ungar's wedding a reality:

Planner and Coordinator ME Weddings & Events :: Venue Jennifer Hyman and the amazing team at Terranea Resort :: Photographer Erich Chen Photography :: Cinematographer Flick N Roll :: Florist Figaro Flowers :: DJ/Chiavari Chairs/Dancefloor: TMMPro :: Hair and makeup: Chiali Meng :: Dove Release White Flite :: Cake RJ Patisserie