This year we've decided to not only blog about our fabulous couples and their weddings, but also include some (hopefully) valuable tips for our readers.  We're also excited for special guests posts by a few of our associates so be sure to tune in!
Without further delay, our first FYI posts for the year.. What and who to hire for the big day.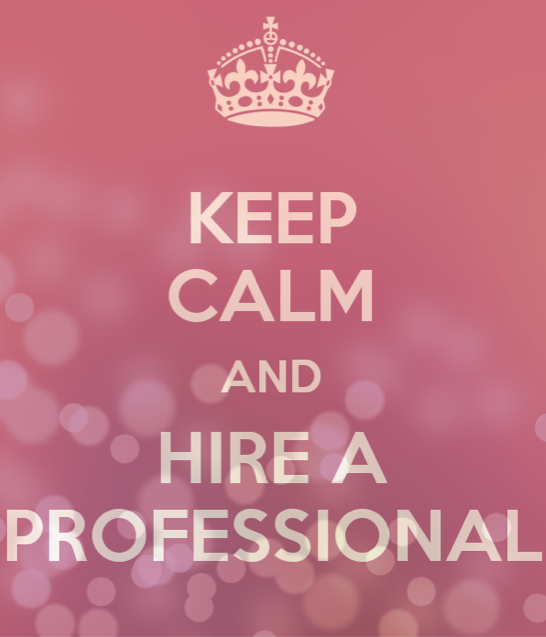 Besides the obvious vendors, below are a few that we often see clients questioning.  As a newly engaged couple one of the first challenges to tackle is finding the perfect venue.  While many brides decide to hire their planner after booking a date and venue (if they decide to hire one at all), we say start with the planner!
1) Wedding Planner
Although many brides and grooms don't realize it, a planner can make the entire process not only much less stressful, but can sometimes cover their own cost in savings they can help you with along the way.  Start looking into planners early on (even if you're only considering a Finishing Touches package), you'll be glad you did!
Why hire a professional?
It may sound like a great deal and idea to hire your friend the "wedding coordinator" or your aunt who is an "event planner", but hiring a true professional can be worth it's weight in gold.  A professional planner has the experience to steer you in the right direction with vendors and etiquette.  They can also save you stress, time and money in the long run.  It's not just about setting favors, programs and menu, so trust us when we say our number one goal is to provide couples with an absolutely seamless day from start to finish.  And besides, don't you want all of your friends and family to enjoy the day with you anyway?
2) Photographer
Let's face it, these days everyone thinks they're a photographer!  The truth is, in most cases, some of us (not myself) can really take some awesome photos.  That being said, just because uncle Bob can snap a few artistic photos doesn't mean he has the experience to document one of the most important days of your life.
Why hire a professional?
Wedding photographers do more than take a few snaps throughout the day.  They are by your side the entire day taking thousands of photos.  They have the experience to know how and where to capture the moments that you will look back on for years to come.  On top of that professional wedding photographers are used to working with couples who may not be entirely comfortable in front of the camera, however they are not only able to get that million dollar shot, but they are also able to help guide you through the day.
3) Videographer
While many couples initially opt out of videography, we always encourage our clients to reconsider if their budget allows.  While photos are great and a must, I have to say that I personally watched my wedding video many more times than I expected.  Not only is it a quick click and a 5-10 minute highlight reel to relive the entire day, but you also get to see much of what you missed on the day.  Brides, remember that you are the last one in the processional and grand entrance which means you miss it all.  You won't see the look on your groom's face as he waits for you at the altar or the silly dance moves your bridal party makes during the grand entrance.  On top of that, the day goes by so fast that chances are you'll see moments you might have otherwise forgotten the first time you actually watch the video or see the photos.
Why hire a professional?
What many people don't realize is that a wedding video isn't just about filming the day.  Although it takes talent and experience to get the shot, the other part of the equation is the editing.
4) Hair & Makeup Artist
Let's face it, the wedding is about the couple, but all eyes are on the bride.  That being said, who wouldn't want to look their best?  You might have a friend that is great with makeup and a stylist that is great at cut and coloring, but are either of them  familiar with doing hair and makeup for an entire bridal party?
Why hire a professional?
Professionals are not only experienced in making the bride look beautiful, but they are also familiar with schedules and timelines.  They usually have additional stylists based on the number of services that need to be completed within allotted times.  Hair, makeup and getting ready take up the first half of the day and really set the tone which means a delay there causes a delay in the whole day.  They can also make recommendations on hair and makeup that may work best with your particular look or style.  On top of that, they have the professional products and tricks of the trade that might keep that gorgeous look and style in tact all day.
5) DJ & EMCEE
It's true that we've actually had some pretty great receptions with friends emceeing, but that isn't always the case.  The personal touch of having a friend emcee your reception might seem like a great idea, but it could also lead to some interesting or awkward moments.  Other than the bride & groom themselves, the DJ & emcee really set the tone for the reception.  They can make the difference between that awkward silence or a fully packed dance floor at the end of the evening.
Why hire a professional?
As a coordinator, the DJ/emcee is one vendor that we work side by side with during the entire reception.  A professional DJ not only has the correct equipment, but the ability to read their crowd when it comes to music and energy level.  It's not just about fading in and out or playing your playlist, they really can make or break that packed dance floor at the end of the evening.  Along the same lines, a professional emcee also has the ability to read their crowd.  They fill in the gaps and know how to transition when needed.  Most importantly the emcee is always on deck for the next reception activity which means your friend who is emceeing will constantly be up and about rather than enjoying your big day with you.
6) Florist
We all know the DIY trend isn't go anywhere, but one of the last vendors we highly recommend is a professional wedding florist.  Making your own centerpieces or personal flowers might sound like a good idea in theory, but unless you're planning on something extremely simple or you've done it before, I'd leave it to the professionals.
Why hire a professional?
While Pinterest might provide some great ideas and truly pin-worthy photos, it's the execution that you're paying for when it comes to a professional.  Just a few things that are often overlooked when you plan to make your own flowers.. Will they bloom or wither in the time between putting them together to the big day?  How will you plan to transport everything?  Where will you store everything?  Who will put them together?
We're not saying that these are the only professional vendors needed or that you are required to book them, but these are just a few that we often see couples questioning.  We've worked with both professionals and great non-professionals in each of these categories, but no matter who you select be sure that they will be there on the big day.   Remember to always sign a contract and keep a copy.  It also doesn't hurt to ask if they are licensed with liability insurance since many venues require it.
Happy planning!