ME Weddings & Events is a full service event design, planning and coordination company based in Orange County.  Our mission is to provide our clients with lasting memories of their once-in-a-lifetime celebrations.  We are dedicated to guiding our clients every step of the way.  We understand the importance of these special occasions and our goal is to bring our unique style and sophisticated flair to every event we plan while keeping the event uniquely you. Our meticulousness guarantees that no detail is overlooked on your special day.
We understand that every event is different so we have custom tailored packages to assist you in creating your one of a kind event! We offer essential services at all levels, will evaluate your specific needs/expectations/budget, and customize the best level of service that makes you feel comfortable and satisfied. So relax and enjoy the precious time with your guests while we will help you make the most of every moment.
-Melissa and Elsa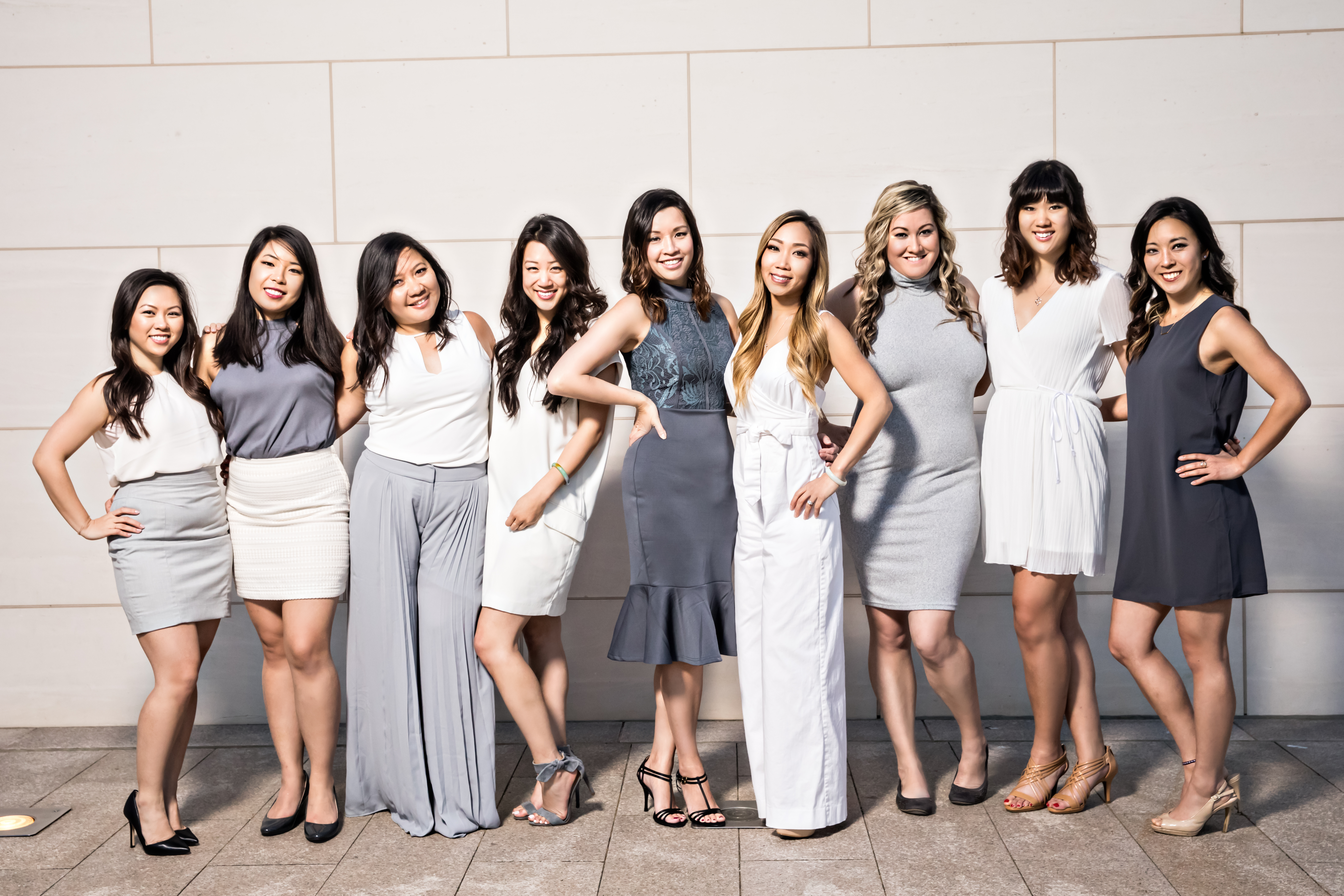 Melissa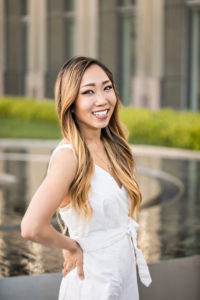 Melissa feels so lucky that her job is also one of her passions. She is co-owner of ME Weddings and a full time mommy of 2. Melissa comes from a family of 4 with very supportive parents and an amazing brother. She was fortunate enough to meet her husband during her first year in college and dated him for 10 years before finally tying the knot! He was also the one that introduced her to the E (Elsa) in ME (thanks hubby!). =) When she is not working on her next event you will find her spending time with family, going on play dates or hosting get-togethers with friends. Work life balance is one of the things she strives for most in life so if she had a choice of any job, she would be exactly where she is.
Current Obsessions
: Taking never-ending photos and videos of her kiddos, shopping online and her husband
Favorite Thing About Weddings: Becoming friends with our couples and then seeing the bride and groom's reactions as the day unfolds
Elsa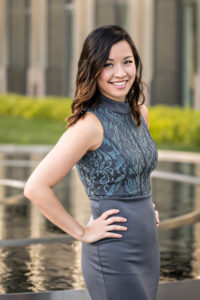 Elsa feels so blessed and fortunate to be where she is in life. A successful business owner with the best business partner and team, a proud mommy to the most adorable and fun little girl, and a happy wife to the most amazing husband. When she is not working on events, she loves spending time with family and friends, whether it is going on vacation, kiddie play dates, eating a delicious meal, or just vegging out in front of the TV. Ironically, Elsa and her husband also met during their first year in college and dated 10 years before getting married.
Current Obsessions: Boba (always), sushi, mommy and me matching outfits
Favorite Thing About Weddings: Becoming friends with the bride and groom and hearing about all their milestones after the wedding
Lauren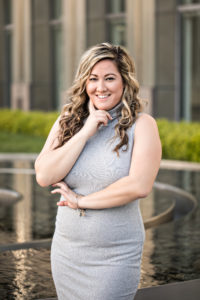 Lauren grew up in the Huntington Beach area and although she enjoys the sunshine, she has not been to the beach in over 5 years and would rather bundle up and venture to the cold weather and snow. She spent a lot of her life working with flowers, which is what sparked her interest in event planning. When Lauren is not busy working, she loves meeting people from all walks of life, and hopes to travel as much as possible because she feels there is so much to see in this beautiful world.
Current Obsessions
: 
Online shopping
Favorite Thing About Weddings: The first look – it is always filled with so much love, emotions, and excitement.
Vicky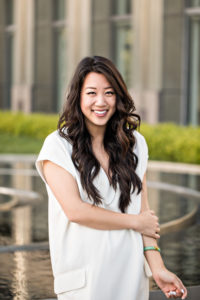 Vicky is so excited to be able to witness dreams come true with the ME Weddings gals and is a forever fan of love. As a total girl's girl, Vicky couldn't be happier celebrating a bride on her special day and getting to know each couple's love story. She's currently loving and living in Silver Lake, probably shopping online at given moment, and also on a serious avocado toast diet. When she's not working, you can most likely find her at her local spin or pilates studio or on a plane headed to the Bay!
Current Obsessions
: Reformer Pilates and dirty chai lattes! 
Favorite Thing About Weddings: Seeing the groom's reaction as his bride makes her way down the aisle -  this moment is just so, so sweet!
Cecilia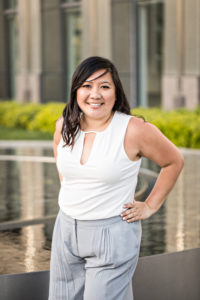 Cecilia was born and raised in Southern California. A true West Coast gal, you'll find her running or stand up boarding at the beach in the summer and snowboarding in mountains in the winter. Cecilia is an aunt to 7 nieces and nephews and nothing makes her more happy than spending time with them.  Working with ME Weddings, Cecilia can express her perfectionist personality by being able to make sure all the details are flawless.
Current Obsessions
: Podcasts
Favorite Thing About Weddings: How all the details come together after months of planning.
Tammy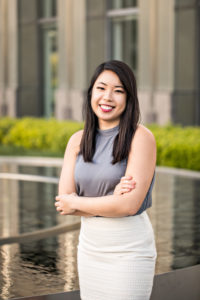 Tammy found her passion for event planning while studying Hospitality Administration at Boston University. She moved to Southern California almost 6 years ago and grew to love everything about the West Coast (except for the traffic). During her free time, Tammy enjoys taking Pilates reformer classes and going out to eat. Tammy also enjoys traveling or planning for her next snowboarding trip.
Current Obsessions
: Reformer pilates
Favorite Thing About Weddings: Seeing all the love that the bride and groom have for each other
Maki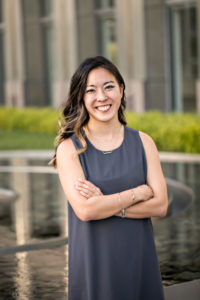 Maki grew up in Santa Monica speaking Japanese as her first language.  Upon graduating from UC Irvine with Bachelors in Public Health Policy, she is currently pursuing her dream of becoming a physical therapist. Maki loves the outdoors and is an avid hiker/peak bagger who is always looking for mountains to summit. Since her Salkantay Trek in Peru, she is now hoping to travel by trekking all around the world. A few of the summits she is hoping to trek are Mt. Whitney, Mt. Everest Base Camp, Mt. Kilimanjaro, and of course Mt. Fuji. On her free time, she loves to catch up with her friends at coffee joints, finding new places to explore, and spending quality time with her family.
Current Obsessions
:
Gluing her eyes into books recommended by her friends, crunching leaves with her hiking boot, sipping coffee, drawing check marks on her bucket-list and pinkies up during wine tasting!
Favorite Thing About Weddings: The genuine love, I feel that are present from the newly-weds, their close friends and families.  Capturing behind-the-scene moments you can almost feel, what they're feeling. There is nothing refreshing and more authentic.
Adrienne
Adrienne feels so blessed to have found wedding planning as one of her absolute passions and is so excited to be a part of ME Weddings. Born, raised, and living in SoCal, she enjoys traveling to new places whenever she can. Her dream destination is to backpack through all of Italy. Adrienne loves handwritten notes, going to Disneyland since she was a kid, snowboarding on a sunny day, and hanging out with her lhasapoo. During her free time, Adrienne enjoys catching up with her best friends, kickboxing, and listening to new favorite music on repeat.
Current obsession: Eating dumplings, paint & wine nights, all things pink and cute!
Favorite thing about weddings: The couple's first dance and witnessing the love they have for each other with all of their friends and family.
Kristy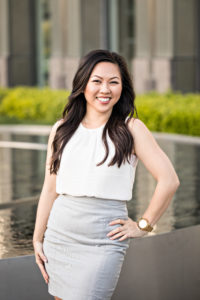 Kristy grew up in NorCal, but fell in love with the beautiful SoCal weather and never wanted to move home. Kristy's love for event planning started when she lived with her cousin, who had a small event planning business. In her free time, you can find her recreating her favorite carby-meals to healthier ones, practicing yoga or hanging out in the weight room.
Current obsession: Yoga sculpt
Favorite thing about weddings: Seeing the groom's reaction during the first look and seeing the couple enjoying their wedding day and being stress-free since ME Weddings is handling all the details for them.