I can't even remember the last time I blogged! So terrible! As Mel previously mentioned, we are so so embarrassed by our lack of blogging. But you know, sometimes life gets in the way. Blake turned one recently, and my baby girl is 4.5 months! So although we have been MIA on the blog, we have been so busy with and blessed by such wonderful milestones in our lives.
Speaking of milestones, a baby's first birthday is definitely something that needs to be celebrated! (Now that I'm a mom, I think that a baby's first birthday is also significant for the mom, since she made it through whole year!) We were so honored to have planned Kylie's Dol! Kylie's mom, Gloria, told us from the get go, she wanted something beautiful, elegant, but still have some soft touches of girliness. She wanted to keep some of the traditional elements of a Korean Dol, but wanted it to be modernized as well. So we teamed up with Gloria and Fayaz at Bloombox Designs, started brainstorming, and came up with a palette of soft pinks and purples, with accents of butterflies!
The party itself was also so much fun! Cinderella and Sofia the First came to say hello. We had an amazing balloon artist and face painter. And as usual, the food provided by Pelican Hill was absolutely delicious! We even had a milkshake bar! It was mainly for the kids, but I think I saw more adults drinking the milkshakes!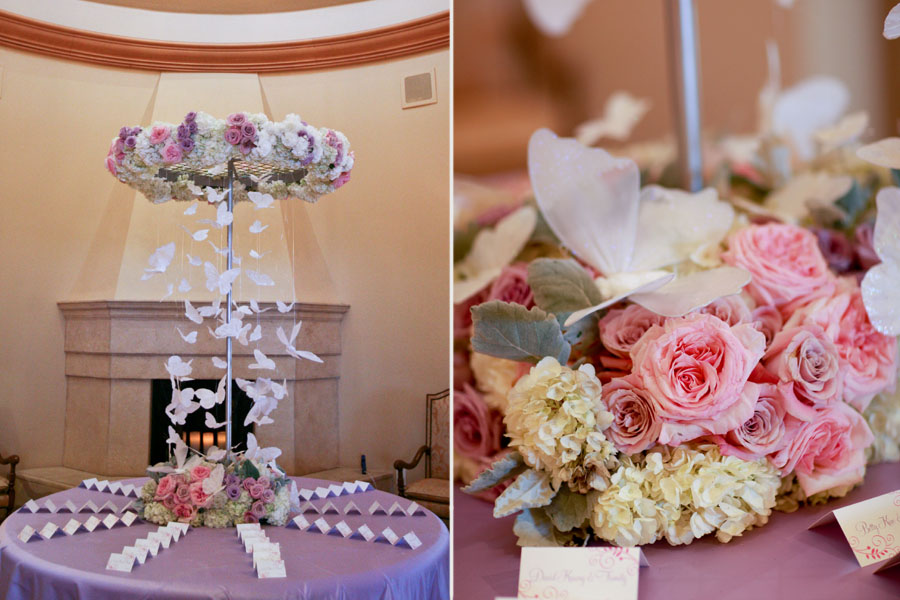 Guests were greeted with this stunning halo of flowers and hanging butterflies… giving them a sneak peek of what was inside the ballroom.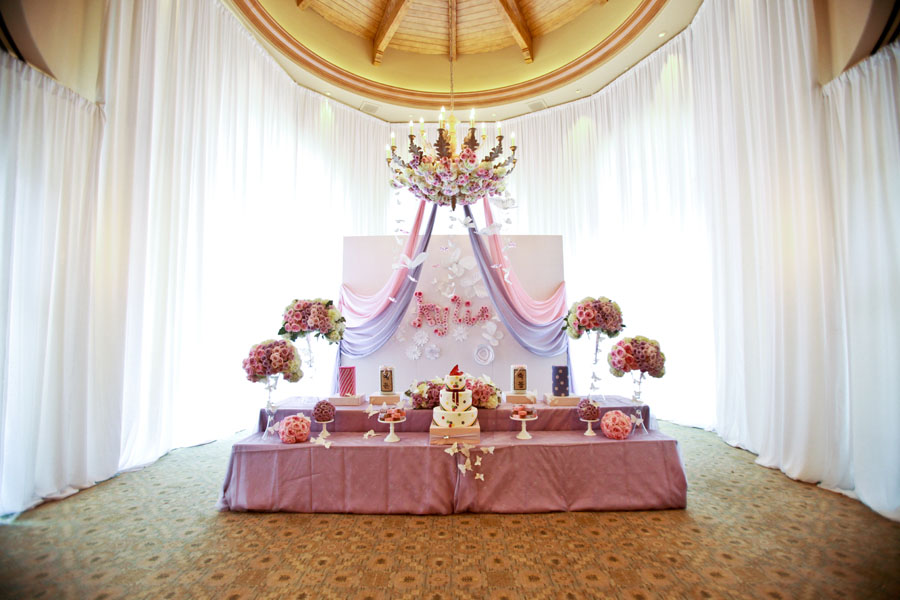 Which was this amazingly gorgeous main table!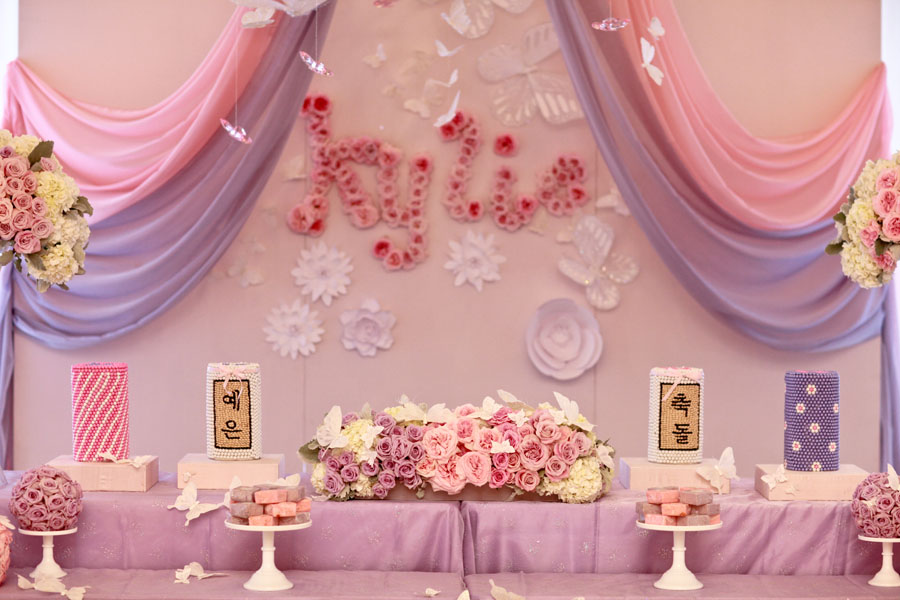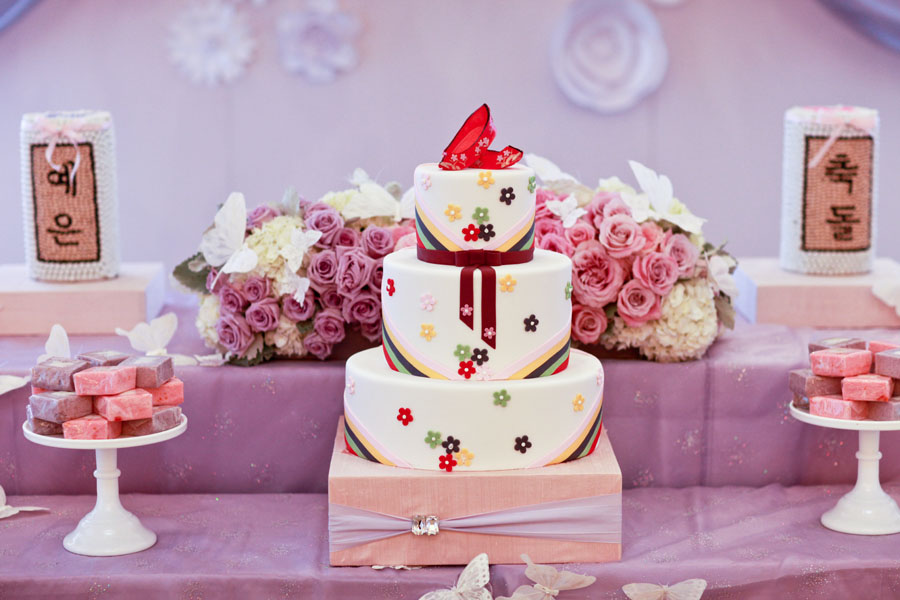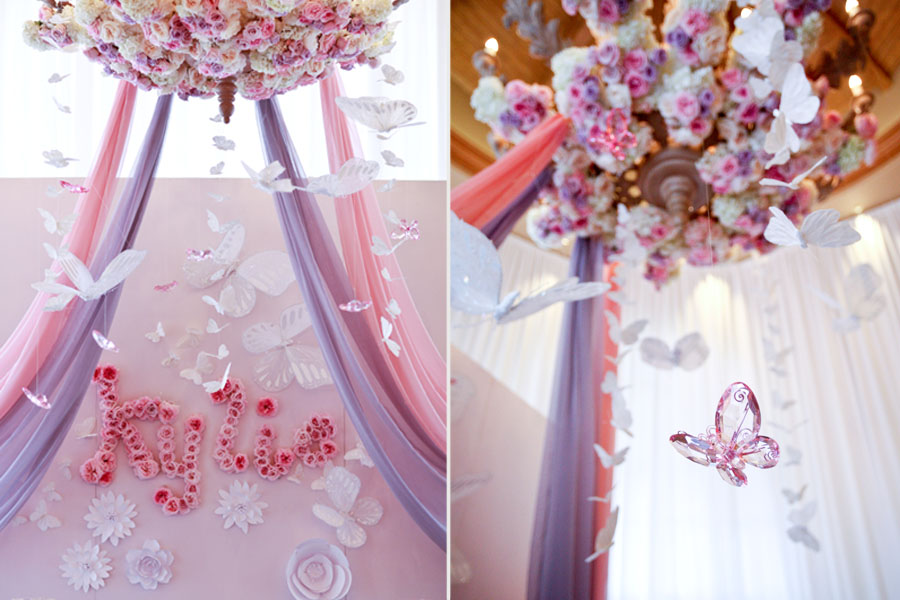 Bloombox adorned the chandelier with flowers and hanging butterflies. The perfect touch!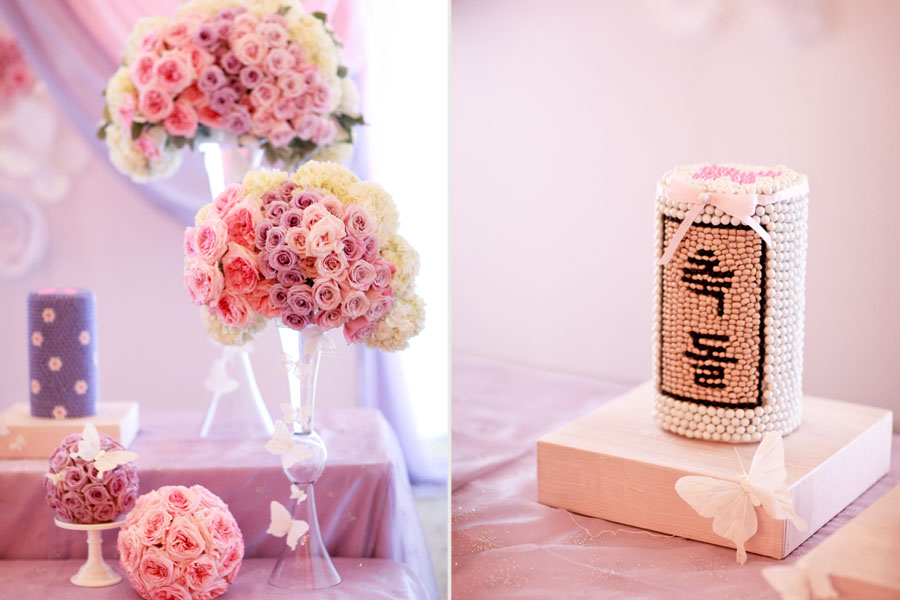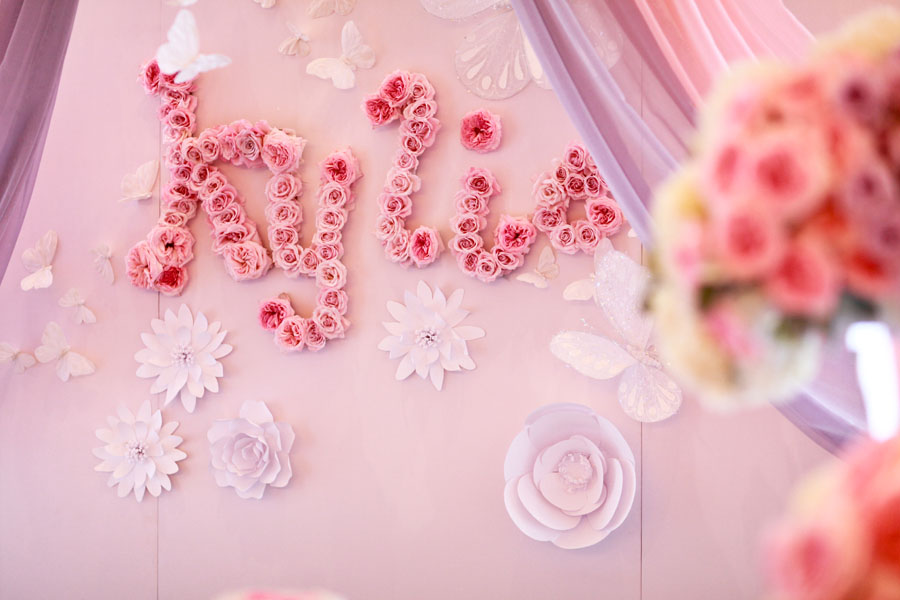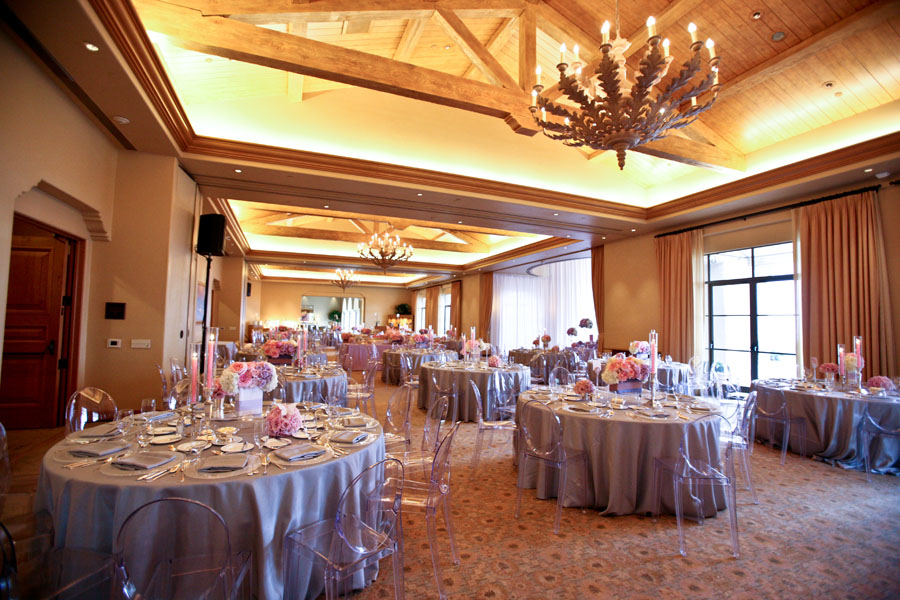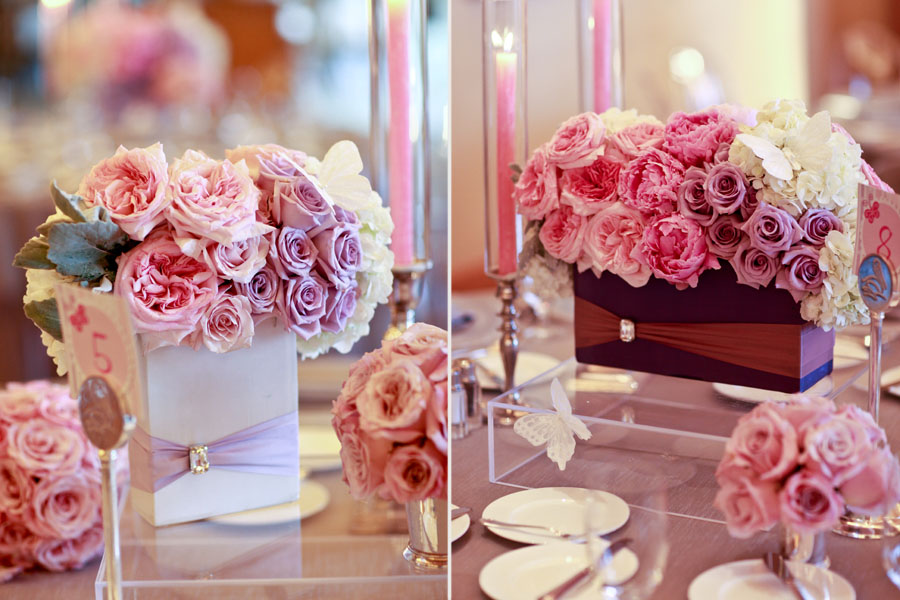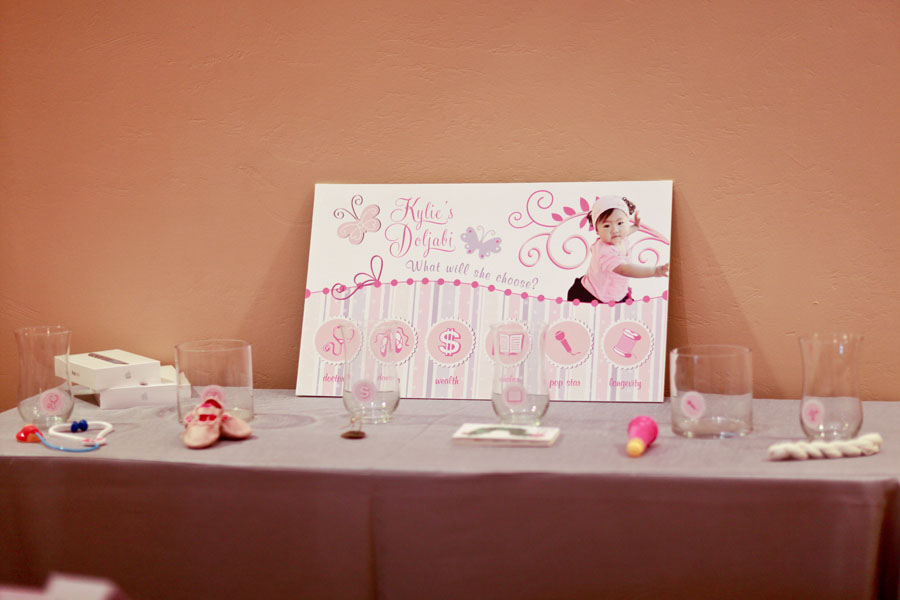 Kylie's doljabi! Printed by Sugar Press!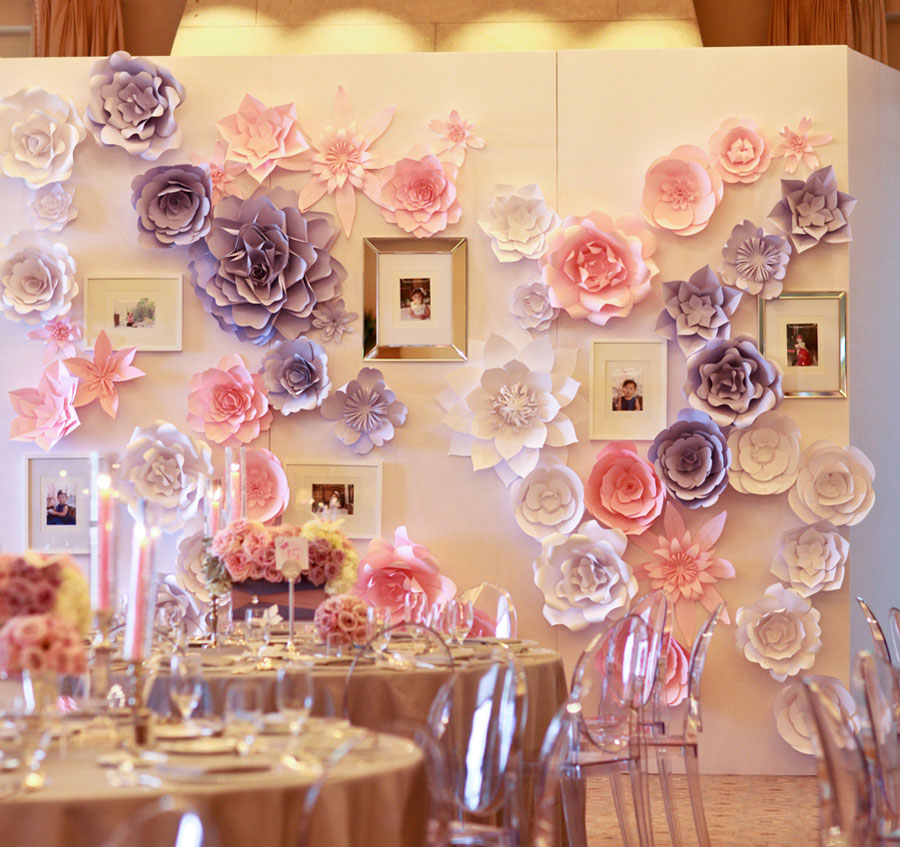 Instead of the standard photo table, we wanted to go big and beautiful with a photo WALL!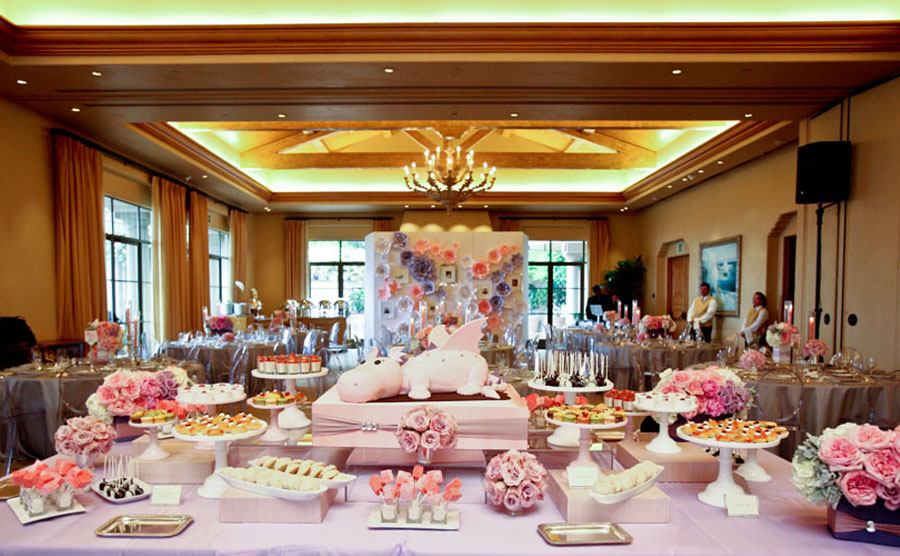 The scrumptious dessert table!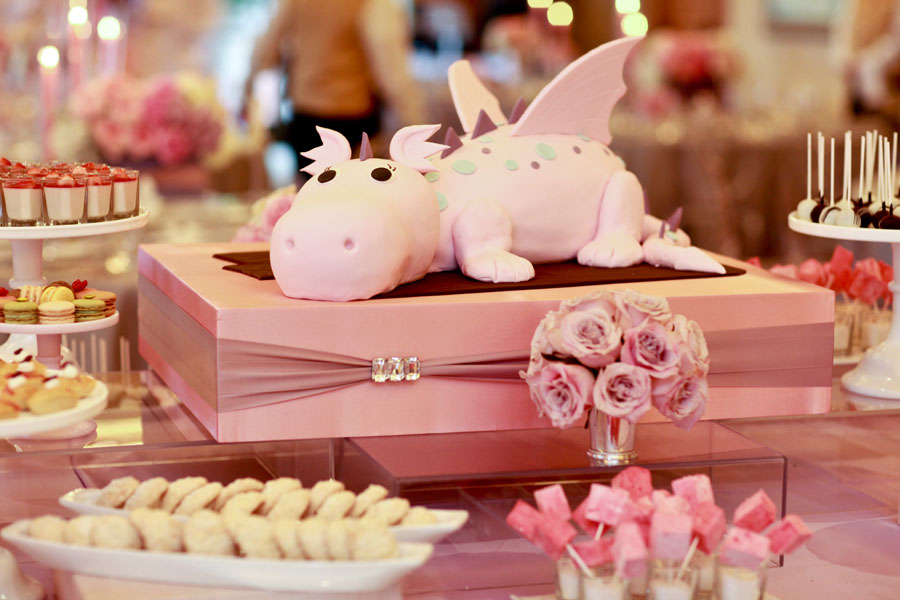 Kylie was born in the year of the Dragon, so it is only fitting that we had a super cute girly dragon cake for the celebration!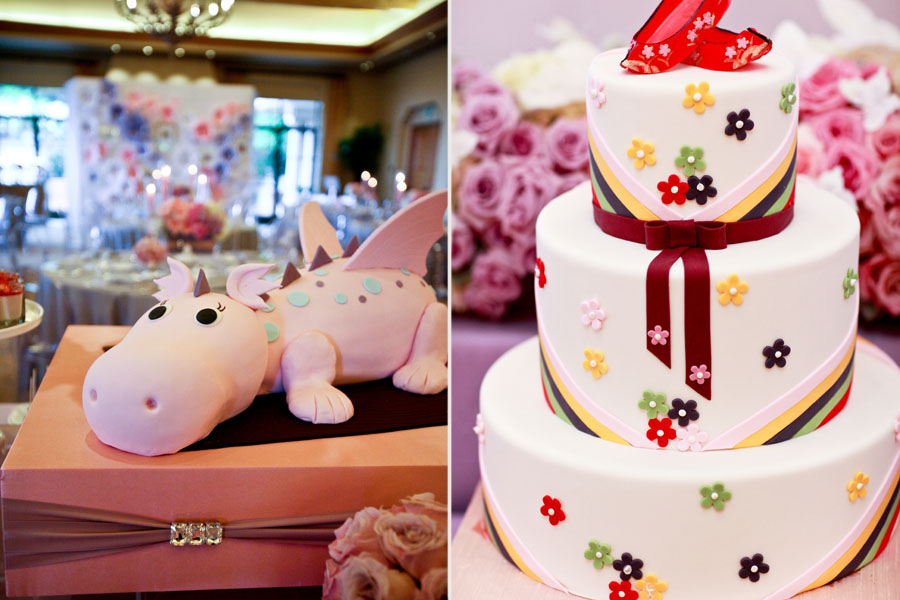 Plus a traditional cake as well! Both were so lovely and delicious!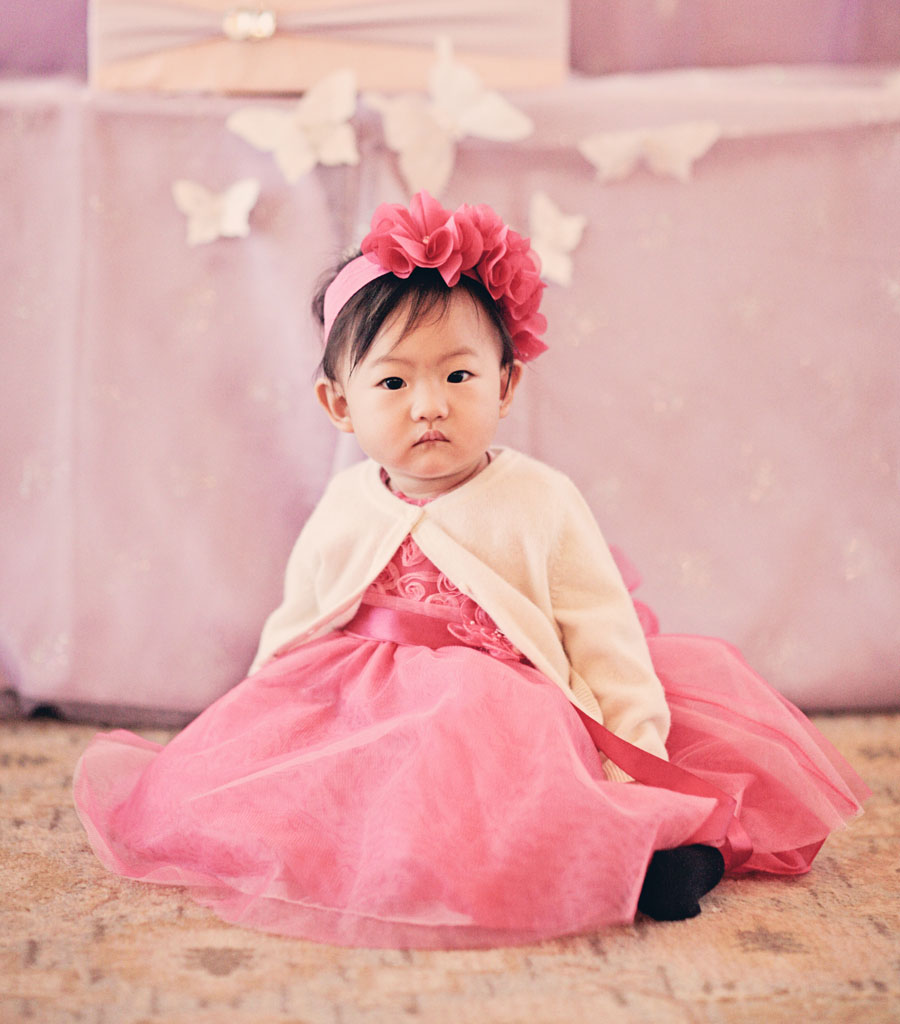 And of course, our darling birthday girl!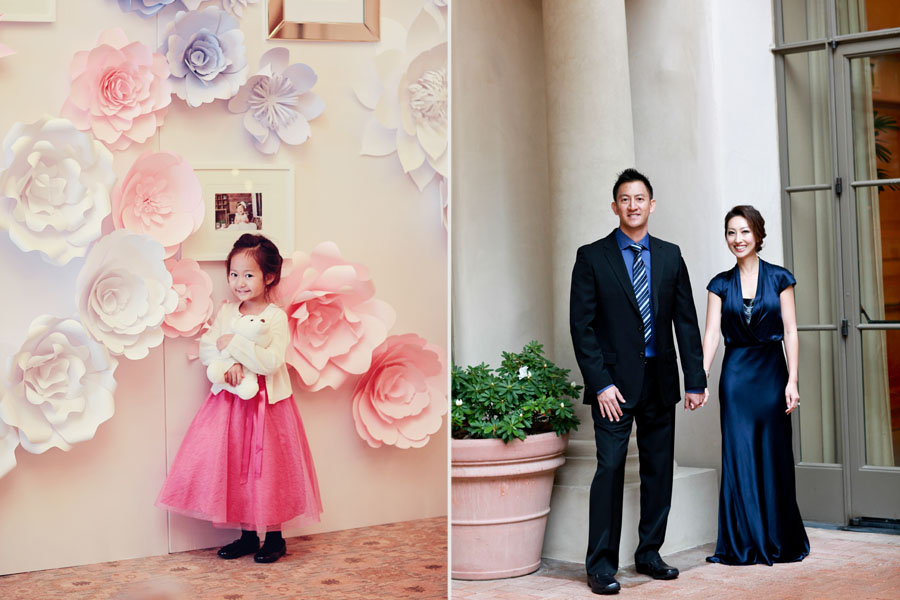 With her beautiful big sister and gorgeous parents!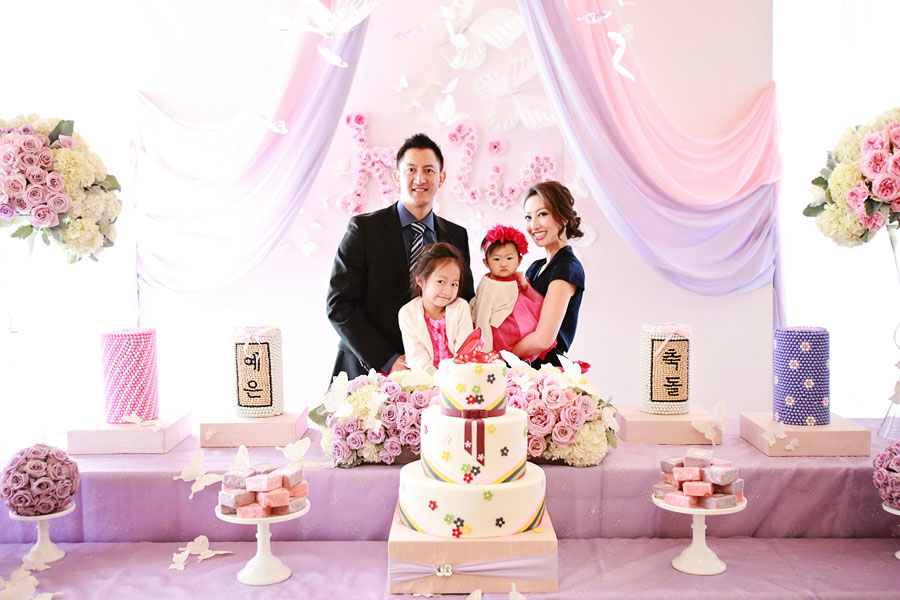 The beautiful family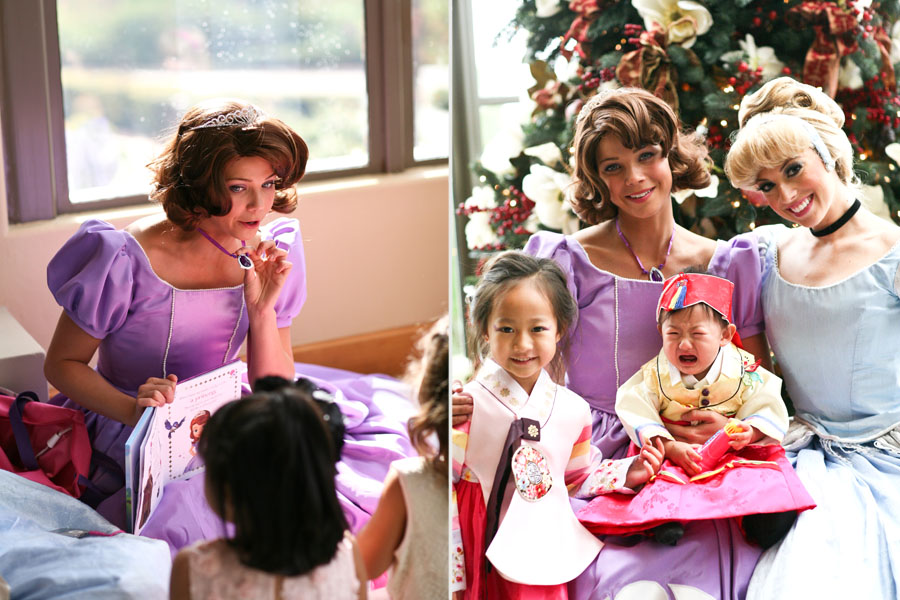 Planning and Coordination ME Weddings & Events :: Venue The Resort at Pelican Hill :: Photographer MNM Photography :: Florals/Rentals Bloombox Designs  :: Princesses Princess Party Enchantment :: Cakes and Desserts The Resort at Pelican Hill :: Stationery Sugar Press :: Linens Wildflower Linens