I have been dying… DYING… to post about Janie and Leo's wedding! I have to admit that their wedding was probably one of my personal favorites of all time. I love Janie and Leo, i love Trista Lerit, I love the London West Hollywood, I love their colors, I love their wedding party, family, and friends… the list just goes on and on.
Planning with Janie and Leo was such an awesome experience and being there on their wedding day was just amazing. One of the main reasons that we love what we do is that we get to see our brides and grooms just truly relax and enjoy their special day. Janie and Leo were no exceptions. And we feel so honored to have been able to provide a flawless wedding day for them and their guests.
I do want to give a special shout out to their awesome wedding party… especially Janie's dad. He was probably our fave father-of-the-bride ever. While we were setting up the ballroom, he came down and hung out with us, even tried to use our headsets to chat with us. Later during the night, he even came into the vendor room to make sure that all of us vendors were eating, resting, and enjoying our night as well. He was always smiling and having a great time, which we just absolutely loved!
I could be wrong, but I believe Janie and Leo now holds the record for the ME Events blog post with the most pictures. so without further ado, here they are!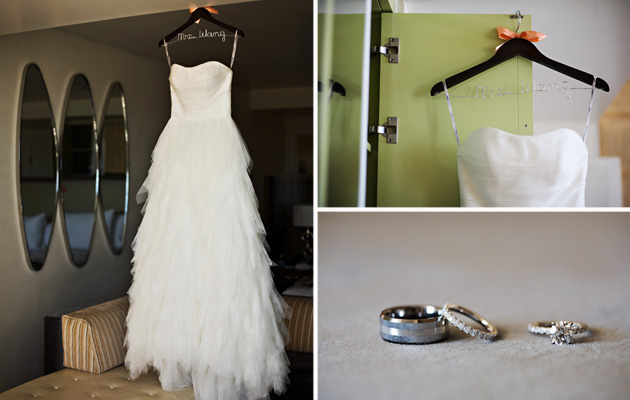 love.love.love Janie's dress!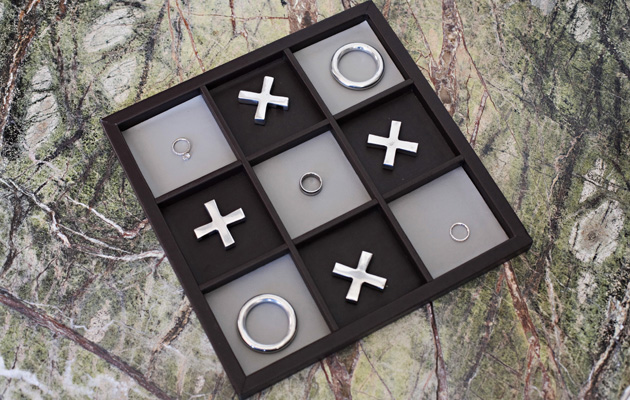 What a creative way to showcase the rings, Trista!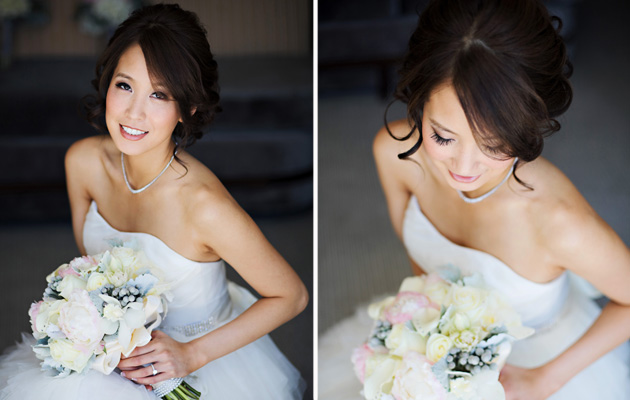 Janie is already naturally beautiful inside and out. But the talented Chiali Meng made her look amazing!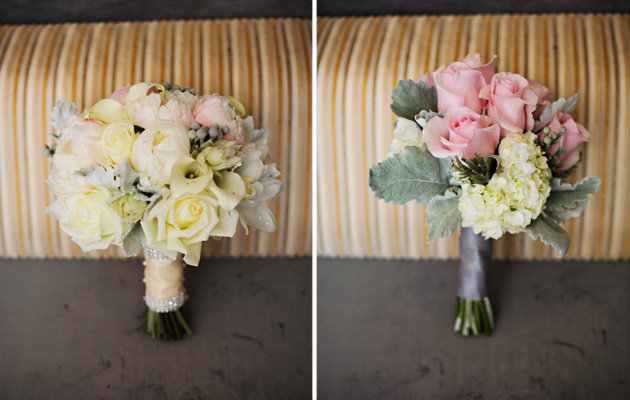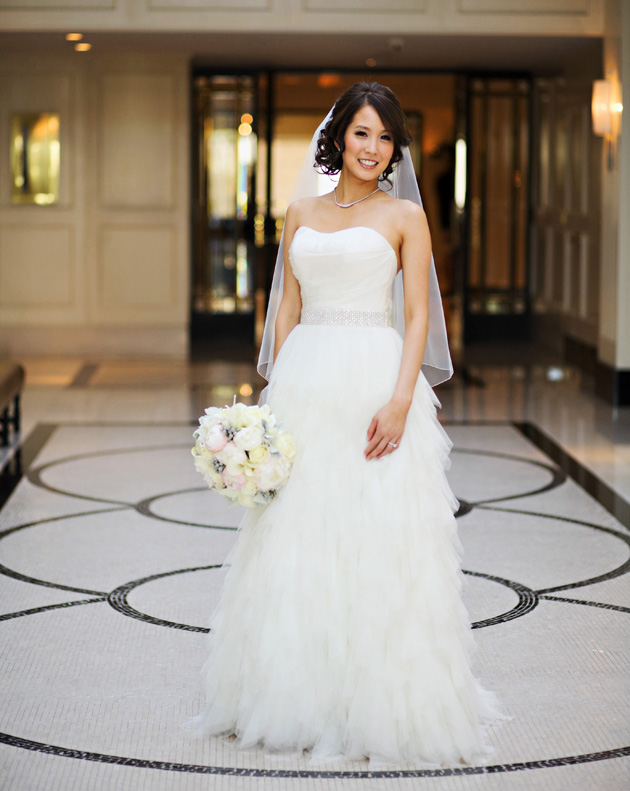 The beautiful bride
And finally… an appearance by our handsome groom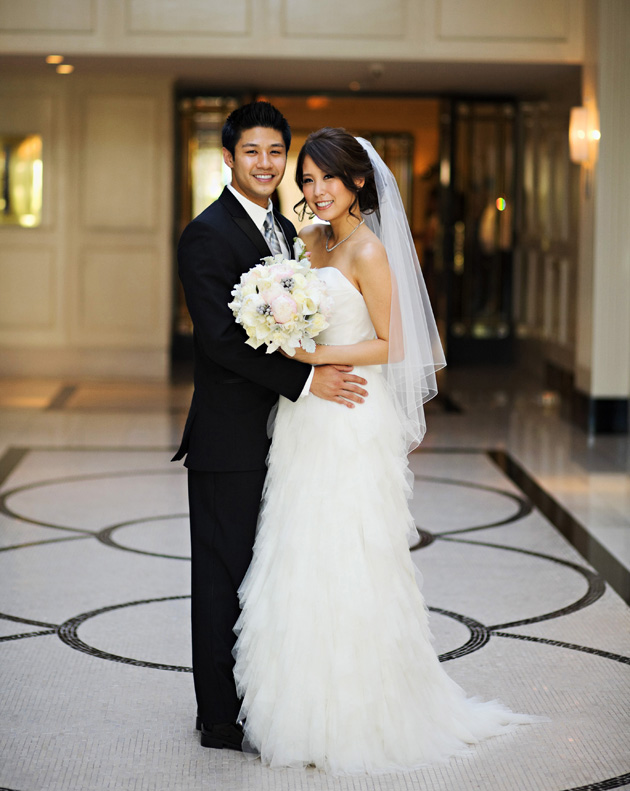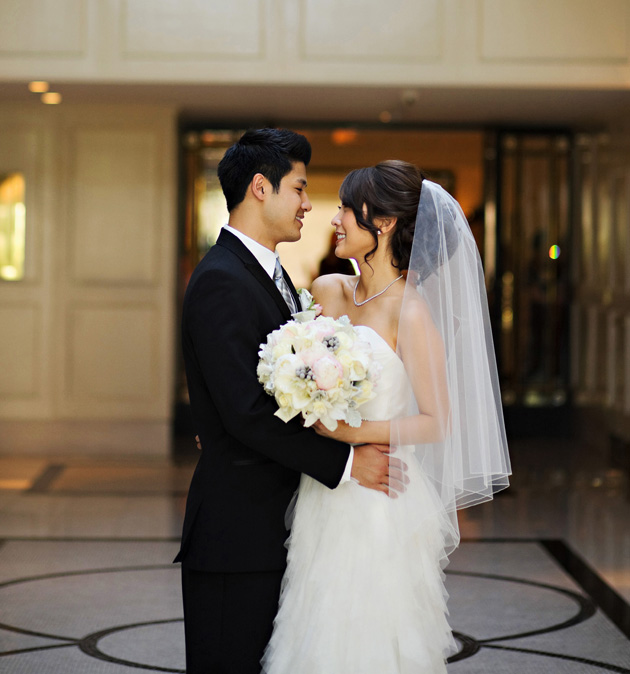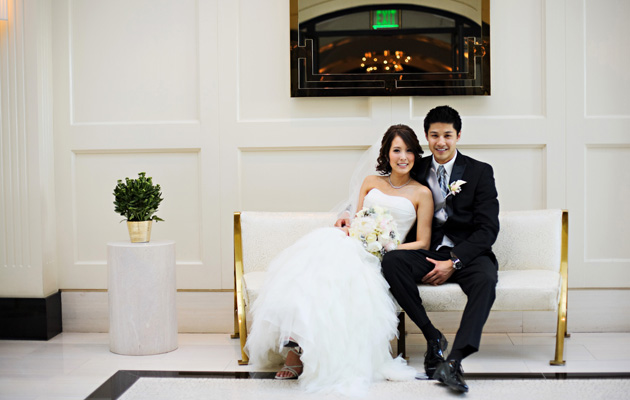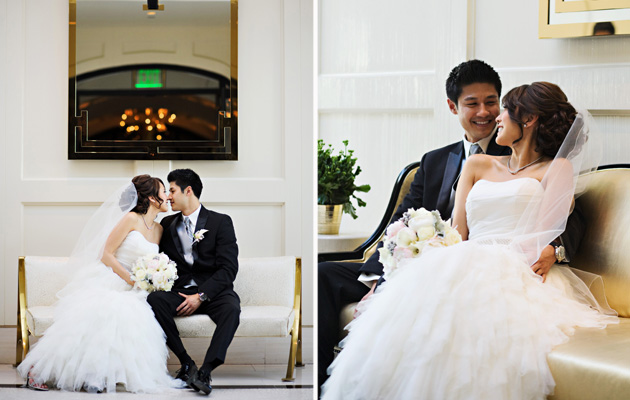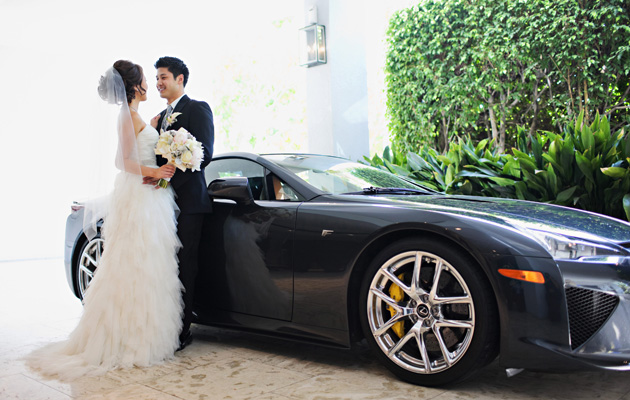 As a wedding gift to Leo,  Janie surprised him with the Lexus LFA for the weekend! What a good wife, right?!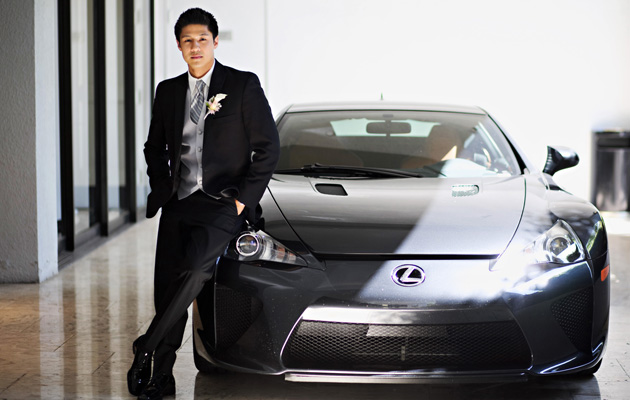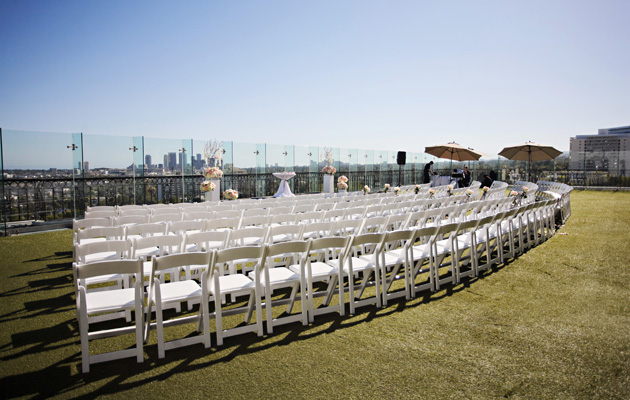 Rooftop ceremony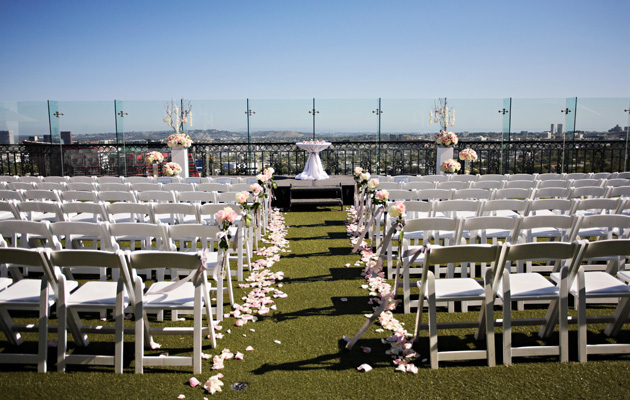 What a view!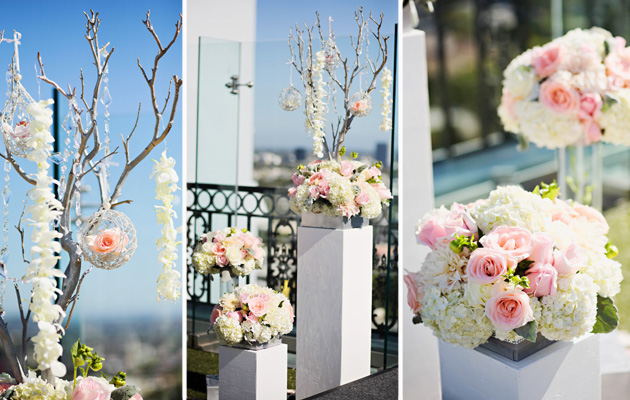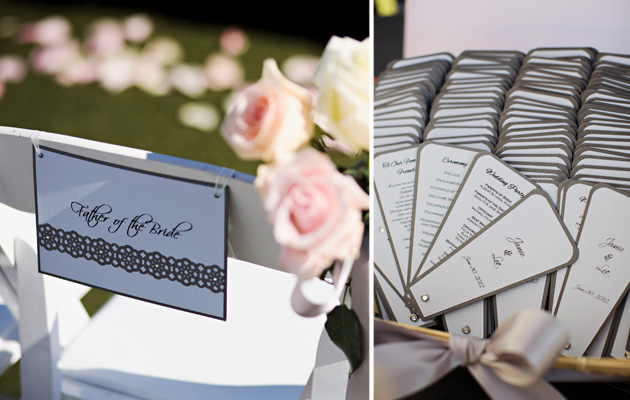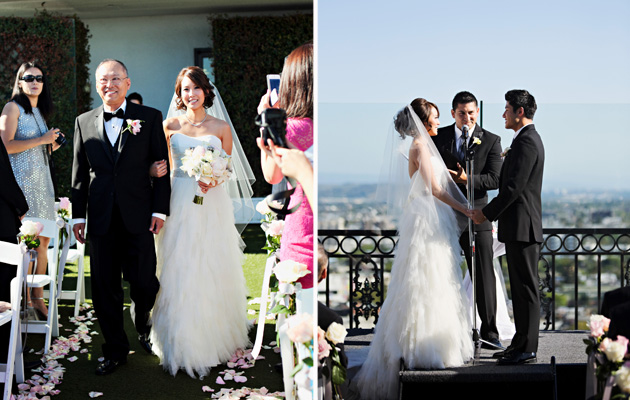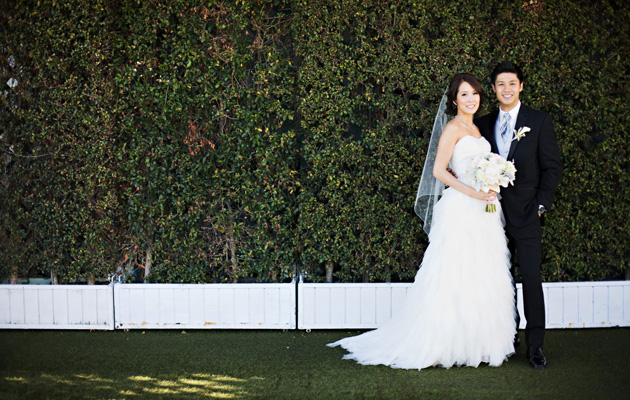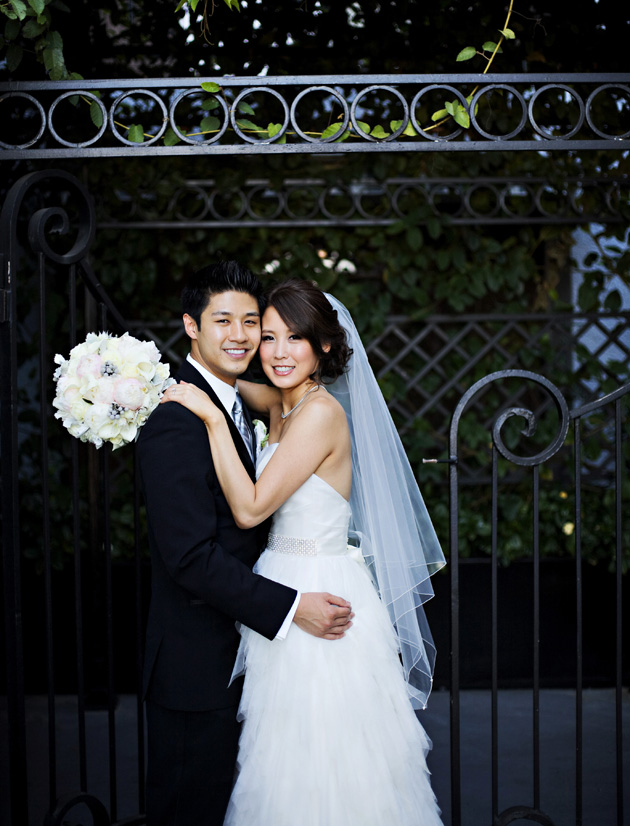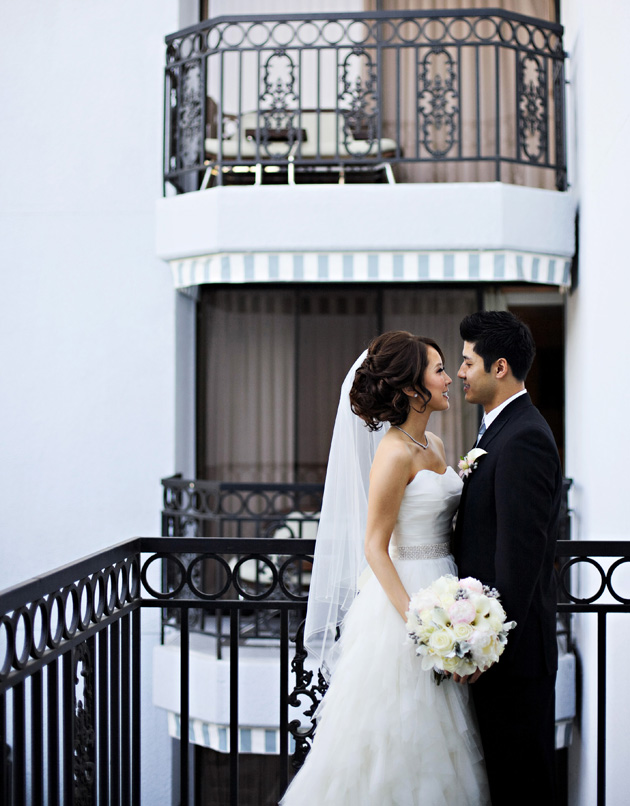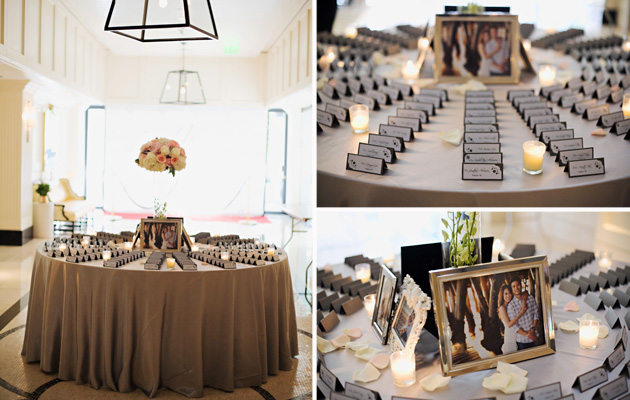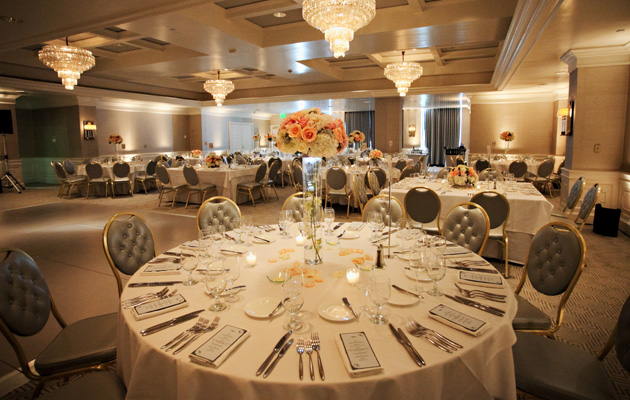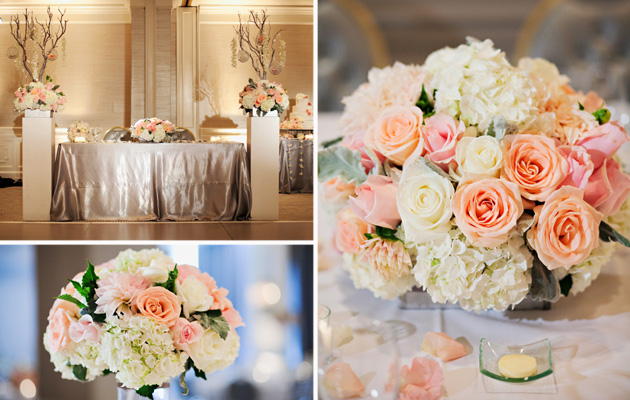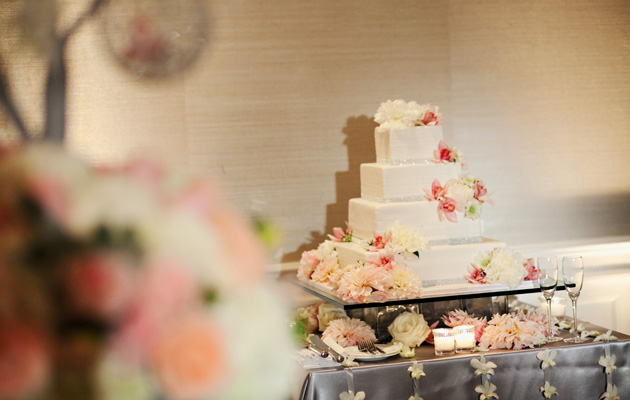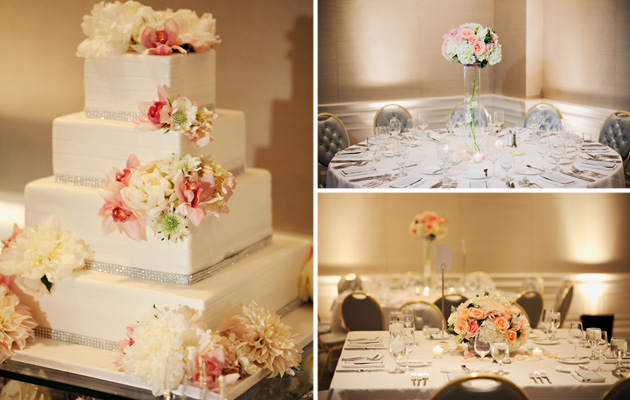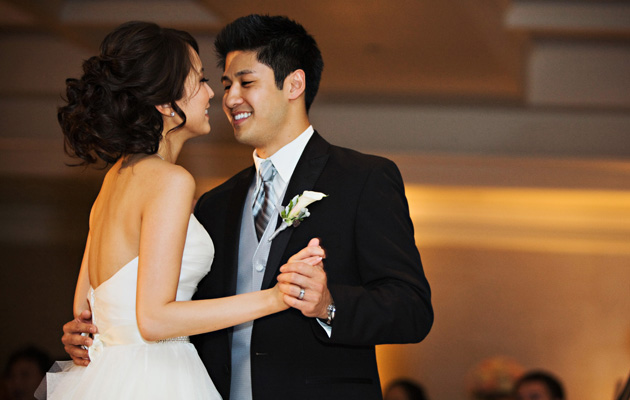 Janie and Leo's first dance song was Jason Mraz's "I Won't Give Up." I love this song and now everytime I hear it on the radio, I think of Janie and Leo……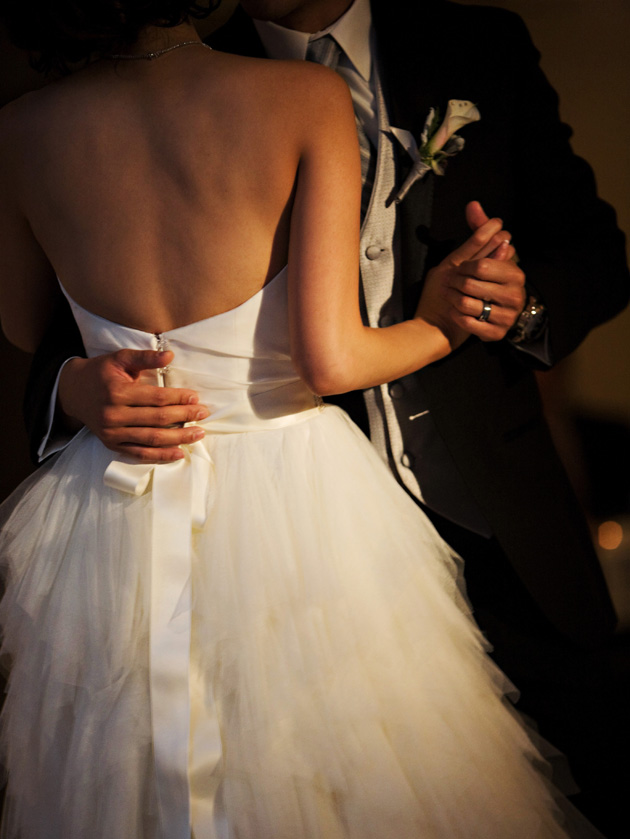 ….. and see this picture in my  mind.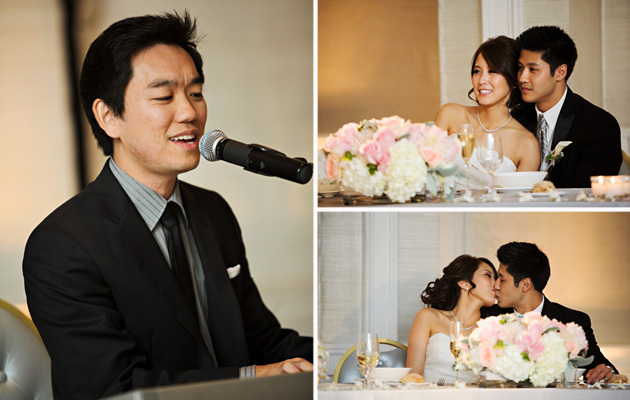 Good friend Justin Fong performed a special rendition of Bruno Mars' "Marry Me" for the newlyweds (video posted below). If Justin looks familiar to you, it's because he was part of the group, At Last, that performed on America's Got Talent.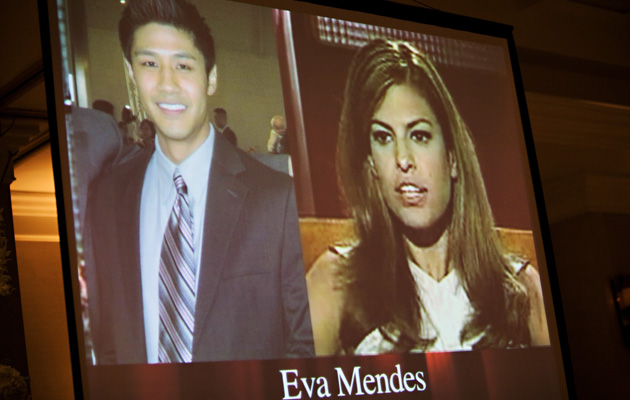 To keep with the Hollywood theme, Janie and Leo prepared a special slideshow for their guests. Here is Leo's good friend, Eva Mendes, talking about what a great guy Leo is.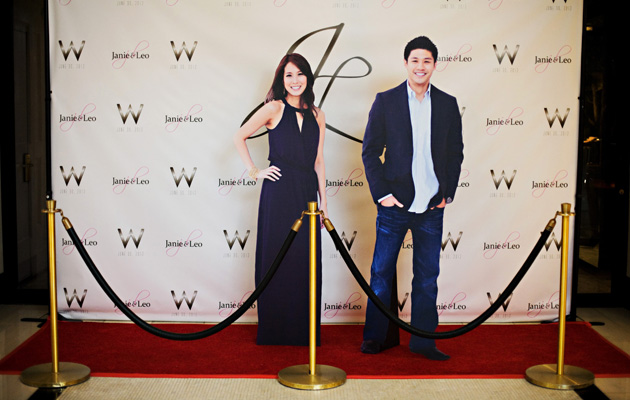 And no Hollywood event is complete without a red carpet entrance with a Step and Repeat.  Janie and Leo went a step further with life-size cutouts of themselves.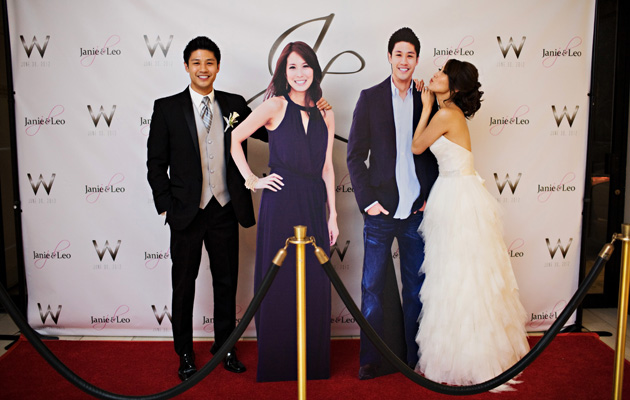 will the real janie and leo please stand up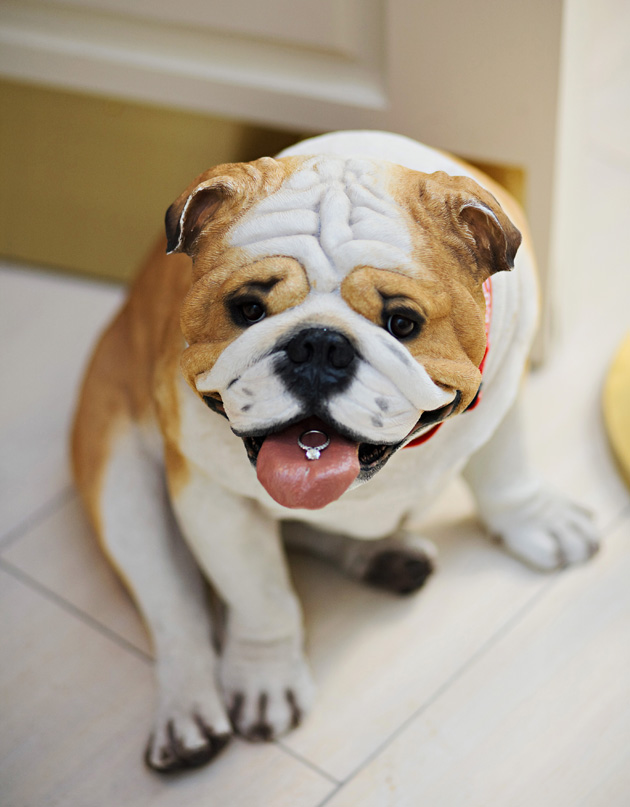 And of course, a special tribute to The London's mascot: Garbanzo the Bulldog! Here he is, trying to steal Janie's ring.

Last but not least, here is the video of Justin's performance!

Planner and Coordinator ME Weddings & Events :: Venue The London West Hollywood :: Photographer Trista Lerit :: Cinematographer Cinevent Productions :: Florist SYL Design Studio :: Ceremony Music Strings by Reiko :: DJ Playtime Attractions :: Lighting TMMpro :: Cake Nancy Kay Confections :: Step and Repeat Step and Repeat LA :: Hair and Makeup Chiali Meng