Kathy is another super valuable addition to the ME Events team.  When she helps us set up for weddings, she does it so quickly and perfectly, that it even amazes us sometimes! She always asks the best questions, which sometimes, gets us thinking as well. This also shows how much she cares about the details of each of our clients' weddings.
Without further ado, please meet kathy and read about her 10 random facts!!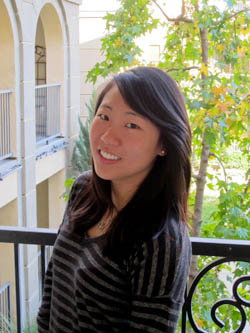 1. I'm a huge dog person; I even like the way they smell! Right now, I have a lab that I was training to be a guide dog, and another that came from the shelter.
2. I'm very particular about my bed; I don't like people touching it and it really bothers me when the covers aren't perfect.
3. My feet and hands decided to stop growing when I hit middle school. My shoe size is a four, and it's impossible for me to find heels!
4. I'm pretty sure my knees can predict the weather; they hurt whenever it's about the rain.
5. I can't whistle or snap… or ride a bike.
6. I didn't have my first peanut butter and jelly sandwich until I was about fifteen years old, and I thought it was disgusting. Plain jelly is way better.
7. I always get super emotional during dog movies (even Bolt), more so than 'human-only' movies.
8. My brother and sister are over a decade older than me. I guess you could say I was a surprise.
9. I can't sleep unless I've showered and brushed my teeth. Even if I accidentally fall asleep I'll automatically wake up around four in the morning just to get ready for bed again.
10. I think I'm the only person in the world who doesn't like soda or coffee.